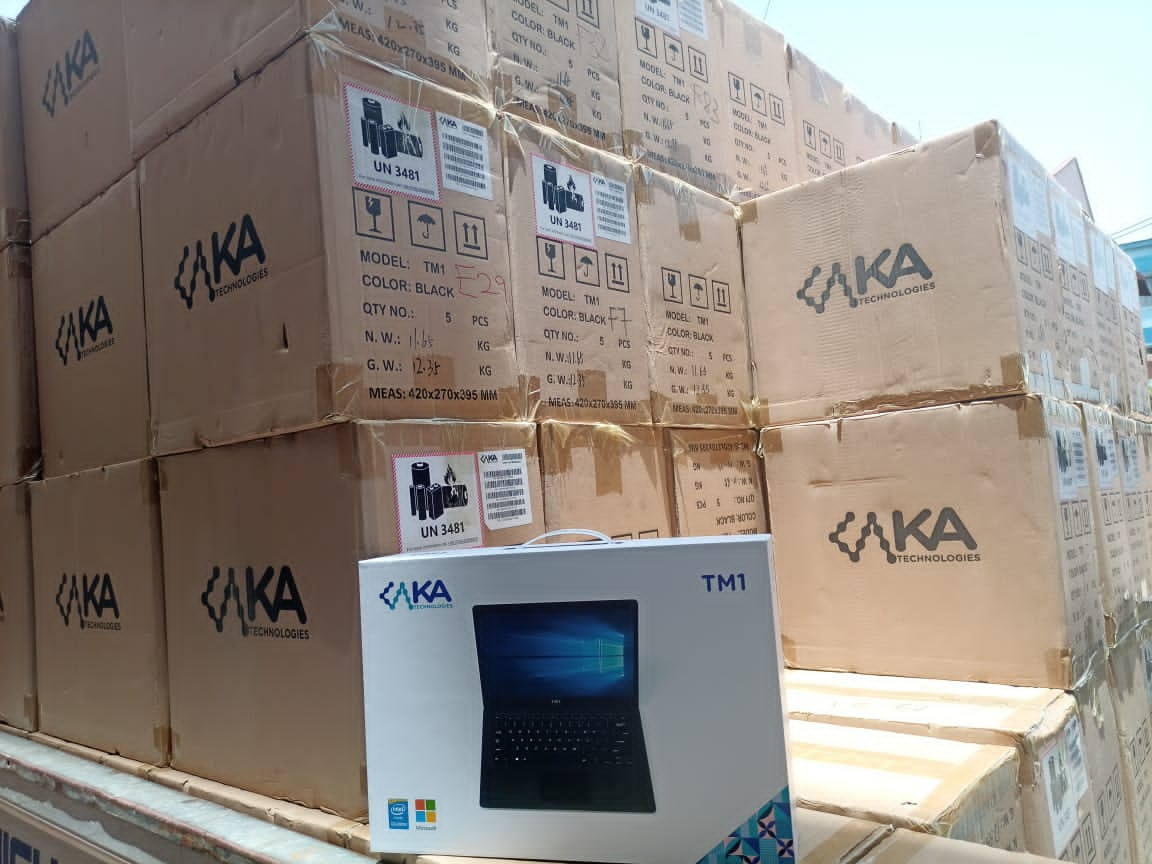 Ghana Education Service will start the distribution of Teachers Mate Laptop (TM1) to the various districts.
The 1st Batch of distribution for JHS Teachers has already commenced at some Regions.
Ashanti Region has taken delivery of the TM1 laptops for the first batch of distribution. .
The Laptops meant for teachers in the various Junior High Schools across the country have been received at the various Regional Directorates with Districts taking deliveries for onwards distribution to Teachers.
It will be recalled that Teachers in the Senior High Schools across the country received their delivery a couple of months ago with many people asking when JHS Teachers will receive theirs.
KG and Primary School Teachers will be next in line after the distribution to JHS Teachers with various Regional and District Offices being the last batch to be served.
About TM1 Laptops
The TM1 is a world-class laptop built to inspire learning and superior performance. The TM1 is provisioned with a custom-built desktop application that delivers electronic learning and teaching contents presented in a user-friendly electronic format. This makes learning fun and enables equitable access to teaching resources needed by teachers in rural and urban areas. The ebook and learning application is designed to work offline and online to accommodate the local peculiarities and challenges.
TM1 – An excellent lifestyle experience!
Features
Processor
Intel Gemini lake-R Celeron N4020 11-2.8 Ghz RAM 4 GB
Hard Drive
Solid State Drive 256GB
Display
1366 x 768 pixels
TN
14 inches
I/O Ports
USB 3.0 x1 +2.0x 2 ports
1x Micro SD card (up to 128GB)
1x Mimi HDMI
1xRJ45 port
1xMicrophone/ 2x Stereo speakers 8R/TW
Other Features
Front Camera
Bluetooth 4.0
Wifi 802:1 b/g/h
Battery Pack Lithium-ion polymer Battery
5000 mAh
Max Voltage 7.4V
AC Power Adaptor Input 100-240 VAC 50-60 Hz
Output Voltage 12.0 V 2.0A