Update: 2021 BECE School Placement Expected To Be Released On 4th April – Kwesi Kwarteng On Wontumi
The Ministry of Education has disclosed the date for the release of the 2022 Senior High School (SHS) placement.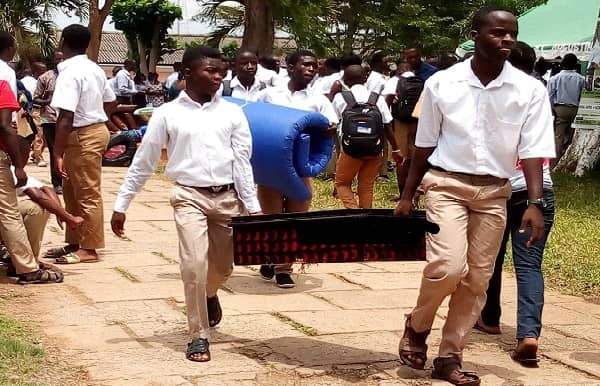 The Public Relations Officer for the Ministry, Kwasi Kwarteng on Wontumi TV Morning Show on Monday, 21st March said the CSSPS have met with the GES and it's expected the placement will be out on 4th April.
Kwasi Kwarteng noted the placement will determine the SHS graduates will further their education.
He told the sit-in host for the programme, Nana Konadu Abu Prah that the graduates who will not earn the computer placement after the release can do a self-placement.
The PRO for the Education Ministry issued a stern warning to parents and the graduates not to pay money to a third party to get SHS placement.
Source: gh.opera.news