Ashanti Reg. MP Treats 15 BECE Graduates at Alisa Hotel for Excellent Performance; Commends District Dir. of Educ.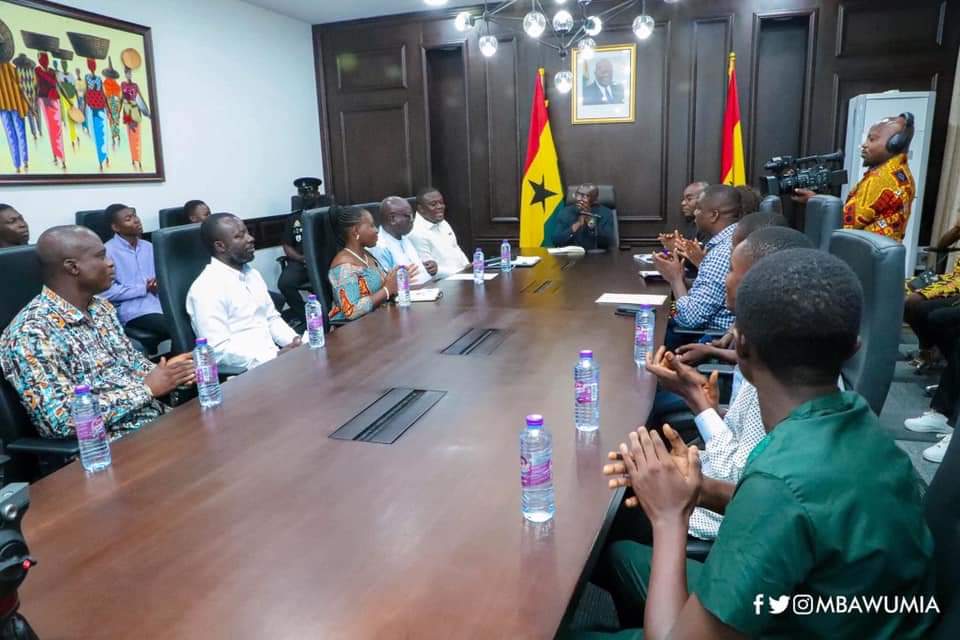 Hon Adomako-mensah Collins, the Member of Parliament for Afigya Kwabre North has commended his District Director of Education Mrs. Ellen Eshun for her support in delivering on his promise to BECE candidates from the Afigya Kwabre North. Before the exams, the MP promised the candidates that should they excel in the exams, he will give them treat of their life. True to his word and with the support of the District Directorate of Education led by Mrs Eshun Ellen, the MP has delivered the promise to the best 14 BECE Graduates in the constituency.
The MP hosted the students to a party at the plush Alisa Hotel in Accra before leading the delegation to the office of the Vice President.
In a Facebook post, the MP. Mr. Adomako-Mensah Collins stated
"What a day in the lives of these brilliant kids from my beloved Afigya Kwabre North Constituency as they were welcomed to the flagstaff house by the Vice President of Ghana Dr. Mahamudu Bawumia.
As part of my package to celebrate their wonderful performances in the just ended BECE, these 15 students travelled to Accra for a live changing experience.
From Alisa Hotel where they were treated to a wonderful meal for lunch to the seat of government to meet the VEEP. An opportunity for these kids to speak and interact directly with the Vice President.
Stay tuned for the big surprise before they depart to Kumasi. A big thanks to the DCE Hon. Kakari Acheamfuor and the district director of education Mrs. Ellen Eshun for helping put this together.
Afigya Kwabre North Constituency is rising. Get on board."