Ashesi University Logo
All You Need To Know About The Ashesi University Logo.
Ashesi University Logo
Ghana's youngest but prominent university, Ashesi University is a private, non-profit university located in Accra, Ghana.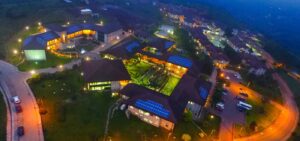 The mission of Ashesi University is to educate ethical, entrepreneurial leaders in Africa; to cultivate within students the critical thinking skills, the concern for others, and the courage it will take to transform the continent.
The logo of this great institution has left questions in the mind of many people. This article was succinctly written to answer those questions.
Ashesi University Logo
The Ashesi mark is a visual representation of the university's mission.
The lower part of the logo depicts three pillars that correspond to Ashesi's core values of scholarship, leadership, and citizenship.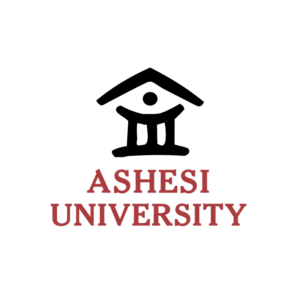 The upper part of the Ashesi mark is an eye, which symbolises exploration and discovery.
At a distance, the mark resembles a person standing under a roof, reflecting the importance of community and citizenship to Ashesi's mission.
FAQs
Who is the owner of Ashesi University?
Patrick Awuah is the Founder and President of Ashesi University, a private, not-for-profit institution that has quickly gained a reputation for innovation and quality education in Ghana.
What is Ashesi known for?
Ashesi is now recognized as one of the finest universities in Africa, with a proven track record in fostering ethical leadership, critical thinking, an entrepreneurial mindset, and the ability to solve complex problems.
Read more about MasterCard Foundation Collaboration with Ashesi University.
Is Ashesi University good?
Based on the EDUopinions rankings, the Ashesi University College rating is 4.6 which makes it a good tertiary institution.
How do I get an Ashesi scholarship?
Who can apply for a scholarship at Ashesi?
Typically, scholarships are awarded to students from low income and middle income families. Any family that cannot afford the full fees should complete a financial aid application form and submit it with their admissions application.
How old is Ashesi?
Ashesi began instruction on 4th March 2002. Ashesi University received a Presidential Charter from the President of Ghana, effective January 2018, making it an independent university that confers its own degrees.
Is Ashesi University the best in Ghana?
Ashes University, and the Kwame Nkrumah University of Science and Technology – ranked second overall in Ghana and eighth in Africa – are the only Ghanaian universities in the continent's top 10.
Kindly visit their website at https://www.ashesi.edu.gh to know more about them.
This article was written to enlighten you on Ashesi University Logo
If you got value, share this article with your friends on social media platforms to show your support.
Do not hesitate to use the comment space below if you have any questions, concerns or thoughts.