BANI HOSTEL UG FEES FOR 2022/2023
All you need to know about Bani Hostel Fees
BANI HOSTEL UG FEES FOR 2022/2023
It is a prestigious world class hostel located at the Northern side of the campus. It is a unisex hall.
Bani Hostel is well-known for their fashion night during their hall week celebration.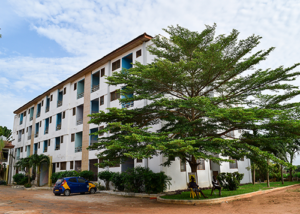 Do you aspire to book a room at Bani  for the 2022/2023 academic year?
If yes, kindly follow me as I enlighten you on their residential fees per an um.
Below is the approved fees for students.
Checkout Evandy Hostel UG Fees For 2022/2023
Bani Hostel UG Fees For 2022/2023
| | |
| --- | --- |
| ROOM TYPE | RATE PER STUDENT(GH¢) |
| Four in a room with Balcony Kitchennete | 3,500.00 |
| Two in a room (Chamber & Hall with Kitchen | 6,800.00 |
| Two in a room with Balcony Kitchennete | 6,500.00 |
| Two in a room with Kitchen and Porch | 6,000.00 |
| One in a room with Kitchen | 8,000.00 |
| One in a room with shared kitchen | 7,000.00 |
| One in a room with balcony kitchennete | 7,000.00 |
| One in a room with AC and shared kitchen | 9,000.00 |
| One in a room with AC and kitchen (Fridge & Stove) | 12,000.00 |
You may be EXTRA PAYMENT for J.C.R and Common Area Maintenance.
It must be noted that the Pentagon Hostel is successfully managed by the Bani International Hostel.
BANI HOSTEL UG FEES FOR 2022/2023
You can reach out to them for further enquiries via https://banihostel.com
Related Searches
Bani hostel booking, Bani hostel Rooms, Vikings Hostel price list, Evandy hostel prices Legon, Bani hostel login, Pent hostel prices.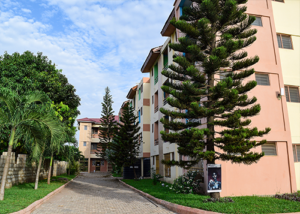 FAQs
How many halls are in Legon?
The hostels on campus are also referred to as halls. There are 14 halls of residence and also two hostels available to all students in Legon.
How do I get a hall in University of Ghana?
The procedure is as follows:
1. Click on "Residence Registration" under the Student Enabler (on the left side of the screen)
2. Click on "Submit Residence Registration",
3. Then click on the year (in blue).
4. There will be a display confirming the Hall and Room number.
5. Click on "I Accept" to confirm
What is the difference between Legon Main campus and City Campus?
The main campus houses all foreign students and Ghanaians admitted into programmes on the main campus. The Accra City Campus is located within the Central Business District of Accra.
Can you graduate with F in Legon?
Can I graduate with a grade 'F' in an elective course under the College of Humanities? Yes. This is however not applicable to all departments in the College of Humanities. Students offering Economics cannot graduate with a grade 'F' in any of the courses.
What is the biggest hall in KNUST?
Independence Hall is the premier and maiden hall in KNUST and serves as a permanent hall of residence for both male and female students. Spartans are what the proud members of the hall are popularly known as. The hall consists of 198 rooms in the main hall and 96 rooms in 8 storey annex.
Are university halls free?
Some accommodation is self-catered, meaning you're in charge of feeding yourself. Univerity accommodation often requires termly payments with bills included but check this before you sign a contract. You'll find that costs vary depending on whether you choose a standard, en-suite or luxury studio room.
How do you book a hall in Legon?
Legon runs an In-In-In-In accommodation system for their halls, thus, students can book to stay in the respective halls throughout their entire years of studying there but it is on a first-come, first-served basis, meaning you have to be very quick during the application process for hostel accommodation at University.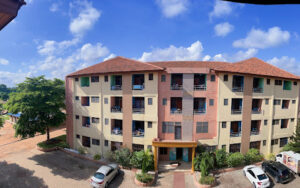 This article was written to enlighten you on Bani Hostel (UG) Fees For 2022/2023.
If you got value, share this article with your friends on social media platforms to show your support.
Do not hesitate to use the comment space below if you have any questions, concerns or thoughts.