Best 20 Private Nursing Schools In Ghana 2023
All You Need To Know About The Best Private Nursing Schools In Ghana
Best 20 Private Nursing Schools In Ghana 2023
According to Wikipedia  A Nursing School consists of the theoretical and practical training provided to nurses with the purpose to prepare them for their duties as nursing care professionals.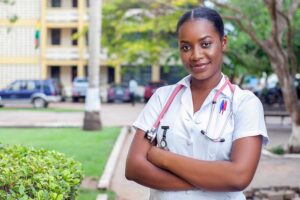 A Private Nursing School is a school owned by private individuals and entities. The state has no say in these institutions.
There are approximately forty-five (45) accredited private nursing schools in Ghana.
You will agree with me that; among clusters of schools, certain schools always stands out right?
Below are the list of the best 20 private nursing schools in Ghana 2023.
Best 20 
Private Nursing Schools In Ghana 2023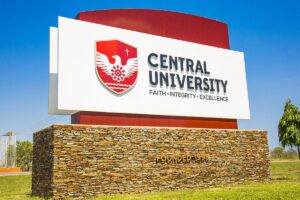 Central University College, Miotso
Family Health University College School of Nursing and Midwifery, Teshie- Nungua, Accra
Garden City University College, Kumasi
Premier School of Nursing, Moshe Zongo-Kumasi
Nightingale School of Nursing, Accra
Valley View UnIversity, Oyibi Accra
Western Hills School of Nursing, Accra.
Ghana Christian University College, Adenta-Accra
Best 20 Private Nursing Schools In Ghana 2023
Martin Luther Health Training School
Pentecost University College, Sowutuom Accra
Oak City International College Madina-Accra
St. Karol School of Nursing, Weija, Accra
Golden Sunbeam International College of Science and Technology, Ayikuma-Accra
Nyaniba Health Assistant Training School, Tema
Read about the Top 20 Nursing Training Schools In Ghana.
Wisconsin International University College, Accra
Royal Ann College of Health, Kumasi
Ghana Baptist University College, Kumasi
Manaata School of Midwifery, Kumasi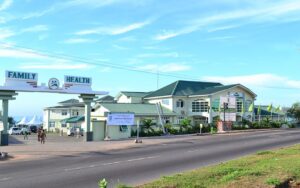 FAQs
Is private nursing school good?
Many private nursing programs are great, and produce high-quality, professional nurses – often in half the time of comparable public programs.
Which nursing is the easiest?
Working as an RN in post-op can be one of the easiest nursing jobs to get into for nurses who want to work in a hospital. The environment is more laid back and subdued than many units with a reasonable load of patients to tend to.
How long does it take to become a private nurse?
To become a Private Nurse, you need to become a Registered Nurse. That means registering with the Nursing & Midwifery Council (NMC), which is only possible once you have completed a nursing degree. Courses typically last three years and are available at universities and educational institutions across the country.
Do private nurses get paid more?
Nurse Pay Rates – Private Sector
For this reason, you will find many seasoned Nurses with years of experience and numerous qualifications making the switch to the private sector. This is because they can more easily prove their worth and command a higher rate of pay which, unlike the NHS, is uncapped.
What is a private nurse called?
Private duty nurses (PDNs) provide long-term, comprehensive hourly nursing care in a patient's home. They are either registered nurses (RNs) or licensed practical nurses (LPs) who practice under the supervision of a RN clinical supervisor.
What type of nursing is most in demand?
Registered nurse (RN)
BSN-prepared nurses are the most sought-after RNs in the job market and can advance to leadership and management roles more quickly than the ASN nurse.
Which nursing gets paid the most?
Certified Registered Nurse Anesthetists
Certified Registered Nurse Anesthetists earn a median salary of $195,610 per year according to the U.S. Bureau of Labor Statistics, making it the top paying nursing specialty.
Which nursing course is best?
Undoubtedly, if a person wants to make a magnificent career in the sphere of the healthcare industry, then B.sc Nursing course is better than General Nursing and Midwifery (GNM). In the matter of career growth, higher studies, and salary the value of B.sc Nursing is more than General Nursing and Midwifery (GNM) course.
What is the shortest nursing course?
Certified Nursing Assistant
A CNA program is a fast-paced program that only takes a couple of months to fully complete. After graduation, students can enter the field right away, assisting nurses with patient work in a wide variety of settings.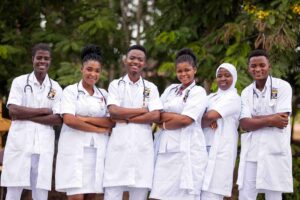 This article was written to enlighten you on the Best 20 Private Nursing Schools in Ghana 2023.
If you got value, share this article with your friends on social media platforms to show your support.
Do not hesitate to use the comment space below if you have any questions, concerns or thoughts.