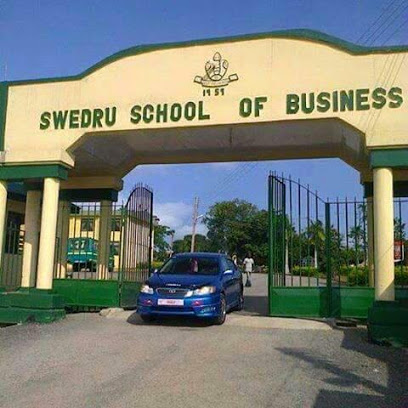 Category C Schools In Central Region.
According to https://ghadmissionforms.com, Category C Schools are the Average Senior High schools in Ghana.
The Merriam-Webster Dictionary defines "Average" as a level (as of intelligence) typical of a group, class, or series.
To sum it up, Category C Schools are schools that is not so good nor bad. That is to say, they are intermediate.
Parents of Junior High School Students would want their wards to attend reputable Senior High Schools in the country.
Parents cannot automatically enrol their wards in such schools due to the Computerised Placement.
With the computerised Placements, candidates will have to select from seven categories of schools namely; Category A, B, C, D, E, F and G.
This is made up of Public, Private, Technical and Vocational Schools.
Category A, B, C and D constitute of all state owned Senior High Schools.
Public Technical/Vocational institutes are under Category E.
Category F and G are Private owned Senior High/Technical and vocational schools.
The list is created and constantly upgraded by the Ghana Education Service (GES) each year to direct students, parents, and teachers.
It is also interesting to know that the category A schools are the exceptional Senior High Schools from which a Basic Education Certificate Examination candidate can only choose one school.
Academic performance at West Africa Senior School Certificate Examination, School's achievements, Infrastructure, and facilities are among the important ranking factors the Computerised School Selection and Placement System (CSSPS) and the Ghana Education Service (GES) use to rank Senior High Schools in Ghana.
CATEGORY C SCHOOLS IN CENTRAL REGION.
Below is the complete list of Category C Schools in the Central Region.
CENTRAL REGION
Moree Comm. SHS
Mixed
Moree
Central Region
Aburaman SHS
Mixed
Abura Dunkwa
Central Region
Abakrampa SHS
Mixed
Abakrampa
Central Region
Agona Namonwora Community SHS
Mixed
Agona Namonwora
Central Region
Kwanyako SHS
Mixed
Kwanyako
Central Region
Agona Fankobaa SHS
Mixed
Agona Fankobaa
Central Region
Swedru School Of Business.
Mixed
Swedru
Central Region
Enyan Maim Community Day SHS
Mixed
Enyan Maim
Central Region
Mando SHS
Mixed
Mando
Central Region
Evan Denkyira SHS
Mixed
Denkyira
Central Region
Bisease SHS
Mixed
Bisease
Central Region
Odoben SHS
Mixed
Odoben
Central Region
Brakwa SHS
Mixed
Brakwa
Central Region
Assin State College
Mixed
Assin Bereku
Central Region
Gyaase Community SHS
Mixed
Assin-Akonfudi
Central Region
Obiri Yeboah SHTS
Mixed
Assin Fosu
Central Region
Assin North SHS
Mixed
Assin – Asempaneve
Central Region
Assin Nsuta Agricultural SHS
Mixed
Assin Nsuta
Central Region
Assin Manso SHS
Mixed
Assin Manso
Central Region
Nyankumase Ahenkro SHS
Mixed
Nyankumase – Ahenkro
Central Region
Awutu Bawjiase Community SHS
Mixed
Bawjiase
Central Region
Odupong Comm. Day School
Mixed
Odupong-Kasoa
Central Region
Obrachire SHTS
Mixed
Obrakyere
Central Region
Senya SHS
Mixed
Senya
Central Region
Effutu SHTS
Mixed
Cape Coast
Central Region
Oguaa SHS
Mixed
Cape Coast
Central Region
J.E.A. Mills SHS
Mixed
Otuam
Central Region
Fettehman SHS
Mixed
Gomoa Fetteh
Central Region
Gomoa Gyaman SHS
Mixed
Gomoa Gyaman
Central Region
Potsin T.I. Ahm. SHS
Mixed
Potsin
Central Region
Gomoa SHTS
Mixed
Dawurampon
Central Region
College of Music, Mozano
Mixed
Mozano
Central Region
Eguafo-Abrem SHS
Mixed
Eguafo Abirem
Central Region
Komenda SHTS
Mixed
Komenda
Central Region
Mankessim SHTS
Mixed
Mankessim
Central Region
Abeadze State College
Mixed
Abeadze- Domeabra
Central Region
Kwegyir Aggrey SHS
Mixed
Anomabo
Central Region
Jukwa SHS
Mixed
Jukwa
Central Region
Dunkwa SHS
Mixed
Dunkwa-on-Offin
Central Region
Kyekyewere Community SHS
Mixed
Denkyira-Kyekyewere
Central Region
Ayanfuri SHS
Mixed
Ayanfuri
Central Region
Akyin SHS
Mixed
Mboroboankra
Central Region
Ogyeedom Community SHTS
Mixed
Gomoa afransi
Central Region
Mokwaa SHTS
Mixed
Mokwaa
Central Region
St. Gregory Catholic Senior High School
Mixed
Buduburam
Central Region
Bontrase SHTS
Mixed
Awutu Bontrase
Central Region
NOTE
Kindly note that this information will constantly be updated so keep visiting this page to read more.
I hope this article answered your question.
Don't hesitate to use the comment section if you have any questions or concerns.
Kindly stay tuned and share this article with your friends.
Thanks for reading.