Wikipedia defines Computer Science as the study of computation, automation and information. Computer science spans theoretical disciplines to practical disciplines.
Computer science is generally considered an area of academic research and distinct from computer programming.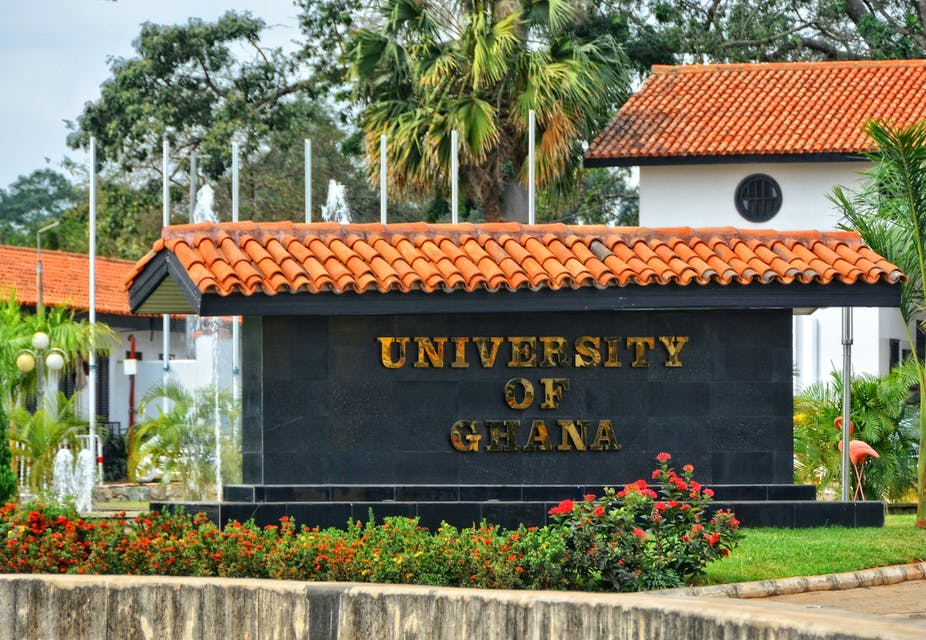 University of Ghana is one of Ghana's foremost universities. It offers variety of programmes.
It has four faculties and they are;
College of Humanities.
College of Health Sciences.
College of Basic and Applied Sciences.
College of Education.
The University of Ghana, Legon offers a wide range of courses.
The following are the courses offered in the University of Ghana.
BSc Nursing
BSc Midwifery
Bachelor of Medicine and Surgery
BSc. Psychology
BSc. Mathematical Sciences
Doctor of Veterinary Medicine
BSc. Agriculture
BSc. Earth Sciences
BSc. Agricultural Engineering
BSc. Biomedical Engineering
BSc. Computer Engineering
BSc. Food Process Engineering
BSc. Materials Science & Engineering
BSc. Family & Child Studies
BSc. Food & Clothing
BSc. Information Technology
BSc. Physical Sciences
Bachelor of Dental Surgery
BSc. Medical LaboratorySciences
BSc. Physiotherapy
BSc. Dietetics
BSc. Occupational Therapy
BSc. Diagnostic Radiography
Doctor of Pharmacy
BSc. Information Technology Distance Education
BA. Education
BSc. Education
Ed. (JHS Specialism)
BA. Education (English)
BA. Sports and Physical Culture
BSc. Administration – Distance
Bachelor of Arts – Distance Education
Bachelor of Laws
BSc. Administration – Legon Campus
BSc. Administration – Legon Campus (Full-Fee Paying)
BSc. Administration – City Campus
Bachelor of Arts (General ArtsBackground)
Bachelor of Arts (Full-FeePaying)
Bachelor of Arts (Business/Science/ Vocational Background)
Bachelor of Fine Arts
Bachelor of Arts City Campus
These courses have their respective cut off points but the cut off points for computer science is 8. You must have at least B3 in Elective Mathematics.
I hope this article answered your question.
Don't hesitate to use the comment section if you have any questions or concerns.
Kindly stay tuned and share this article with your friends.
Thanks for reading.