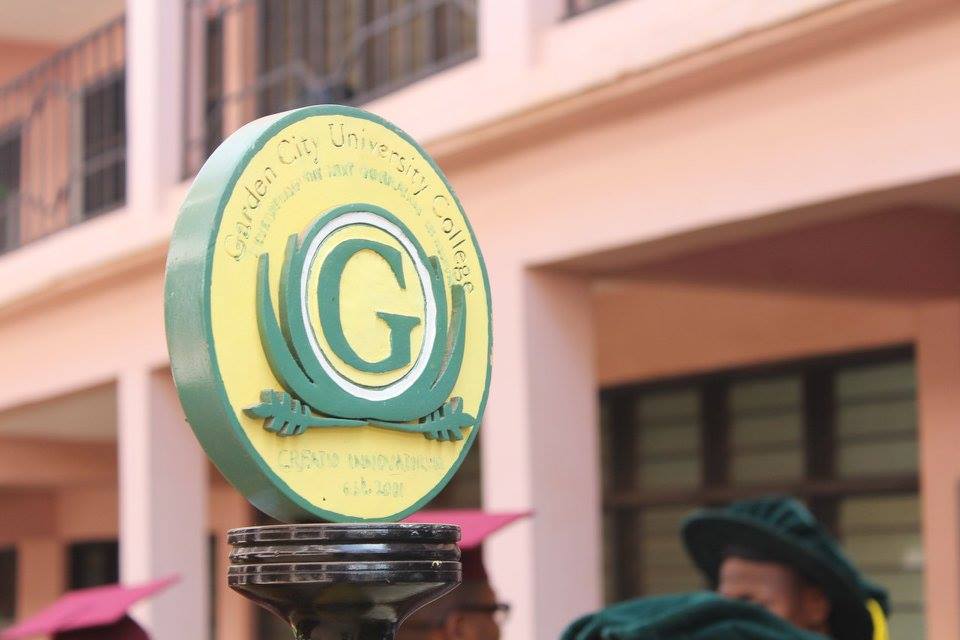 Garden City University College.
The Garden City University College is one of the private universities in Ghana. GCUC was established in 2001 as the College of Information Technology and Management Systems. It was later changed to the Garden City University College after being accredited by the National Accreditation Board. 
GCUC is affiliated to Kwame Nkrumah University of Science and Technology and the Nursing and Midwifery Council, Ghana. It is located at Kumasi in the Ashanti Region.
GCUC Mission And Vision.
It is a pioneering institution that seeks to produce innovative, well grounded and well rounded business executives, entrepreneurs, analysts and researchers who can meet the challenges of our time, in an increasingly sophisticated global village.
GCUC is focussed on its mission and vision therefore, believes that great achievements could only be attained through diligence and commitment to work.
Garden City University College Faculties.
The university has five faculties. Below are the faculties and programmes being run in each faculty.
Faculty Of Applied Sciences.
BSc. Environmental Science.
BSc Computer Science.
BSc. Mathematics And Statistics.
BSc. Information Technology.
Diploma in Computer Science (Network Management and Security).
Department Of Health Sciences.
BSc. Medical Laboratory Technology.
BSc Nursing.
BSc. Midwifery.
BSc. Dental Therapy.
BSc Physician Assistantship Studies.
Diploma Nursing.
Faculty of Electrical and Computer Engineering.
BSc Electrical Engineering.
BSc Computer Engineering.
BSc Software Engineering.
School Of Business.
BSc Accounting with Computing.
BSc Economics and Statistics.
BSc Economics.
Bachelor of Business Administration.
Bachelor of Human Resource Management.
BBA in Marketing.
BBA in Accounting.
BBA in Management.
BBA in Banking and Finance.
School of Engineering and Applied Sciences.
BSc Chemistry.
BSc Physics.
BSc Biological Systems.
Department of Diploma Studies.
Medical Laboratory Technology.
Banking Technology and Accounting.
Computerised Accounting.
Business Administration.
Librarianship Studies.
GCUC Contact Details.
Postal Address:
Garden City University College,
P. O. Box 12755,
Kumasi, Ashanti Region,
Ghana.
Email: info@qcuc.edu.gh
Website: www.gcuc.edu.gh
Contact: 026 738 5354
I hope this article answered your question.
Click here to know Colleges Affiliated To UG.
Check out BA Courses In Legon, BA In Education Courses and City Campus.
Click Here to know more about the UG Department of English.
Ever heard about the University of Ghana Credit Union? Click Here to read more.
Read more about the University of Ghana Sports Directorate.
Check out Public Universities In Ghana.
Get to know Private Universities In Ghana.
Kindly note that this information will constantly be updated so keep visiting this page to read more.
Do not hesitate to use the comment space below if you have any questions or concerns about the recruitment.
Kindly stay tuned and share this article with your friends.
Thanks for reading.