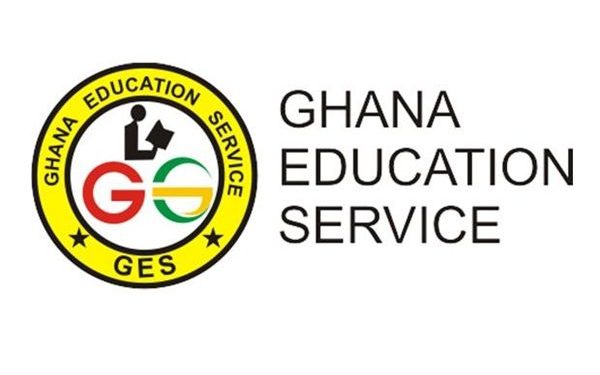 Ghana Education Service Recruitment.
The Ghana Education Service (GES) was established, as part of the Public Service of Ghana, in 1974 by NCD 247 and was subsequently amended by NRCD 252, 357 and SMCD 63
Under the forth Republican Constitution of Ghana, these earlier legislations have been amended by Acts of Parliament, including Act 506 (1994) and Act 778 (2008).
The GES is governed by a fifteen-member Council called the GES Council.
One of the functions of the Ghana Education Service is to recruit and post qualified teaching and non-teaching staff.
www.merriam-webster.com defines recruitment as the act or process of to enlist new members.
Are you a Ghanaian who have been looking for an opportunity to get enlisted in the upcoming Ghana Education Service (GES) Recruitment and yet you are still not sure on how to start. This will guide you to know more about the process.
The recruitment process of Ghana Education Service has been outlined below to assist prospective applicants on how the process works when official communication of the process is made. Knowing more about the process will ensure that unscrupulous persons do not take advantage of you.
Recruitment Requirements.
Interested and qualified applicant must be:
Ghanaian citizen by birth with no criminal record.
Possess a first Degree, not below a Second Class Lower from an accredited university, in a related field and Should have completed and passed the final-year College of Education Examination.
Must have completed the mandatory national service and passed the Teacher Licensure Examination.
Must be prepared and ready to work wherever they will be posted by the GES.
Only newly trained teachers who meet the above will be shortlisted or Posted.
Additional requirements for completing the GES posting requirements are:
Senior High School Certificate (WASSCE).
Junior High School Certificate (BECE).
NTC Certificate among others.
College's Certificate and NSS Certificate will later be given to all trained teachers undergoing their mandatory service in the nation.
Ghana Education Service Recruitment Application.
Applicants are required to log into www.gespromotions.gov.gh to fill an online application form when the recruitment process officially commences. .
Applicants should follow the steps below:
Select the Mobile Money Network you would like to make payment with e.g (MTN Mobile money. Vodafone Cash, Tigo Cash or Artel Money).
Type your ten (10) digit Mobile money number e.g (0123456789).
Click submit and wait for approval.
Proceed to your phone dialing page and dial "*170#", select wallet, select My Approvals, enter your four digit PIN and select option one (1), (accept approval).
An SMS which contains your Voucher Code will be sent to your inbox.
Copy only the Voucher CODE e.g (UXPYTNDMKSGJI).
Go back to the official GES website, click on the Apply button under GES SHS Recruitment and follow the next procedure.
Fill your personal details correctly starting with your full name as it is shown on your Academic Credentials.
Provide your age, Gender, residential address, Contact Number, Email address, Nationality and Languages Spoken.
Provide your qualification that is the Programme title you read in the University e.g (BA, BFA, BSc, or B.Ed).
State your number of years of teaching experience. E.g (1,2.3.4 or 5).
Provide your First, Second and Third Subject of preference.
Note that these subjects of preference must be selected based on what you studied in your respective tertiary institution. E.g (Geography, Economics and Social Studies.)
Choose this from the dialogue boxes assigned to.
State the non-teaching work experience that you have (If any).
Choose 3 regions of your choice. E.g (1st-Greater Accra, 2nd = Central, and 3rd = Eastern).
Choose YES if you have completed your National Service.
Type the name of the NSS organization you served. E.g (Chemu Senior High School).
Type the Service Year E.g (2021 or 2022/2023).
Type your NSS NUMBER correctly.
Choose YES/NO if registered for the Licensure Exam. If YES provide PIN and login.
Provide Schools attended starting from the highest to the lowest. That is from Tertiary to Basic.
Provide Schools names, the year you begun and completed.
Click SUBMIT and wait to receive a pop-up message which reads (Form submitted successfully, your application form is submitted Successfullv).
GES Recruitment Application Deadline.
The closing date for the registration period will be officially communicated by the service while the postings shall be completed and made public by the by the Service when the process officially starts.
What You Must Know Before Applying For Ghana Education Service Recruitment.
To apply for the Ghana Education Service Recruitment, Below is what you need to know:
Make sure you confirm the deadline of any advertised position before submitting an application.
Make sure you meet all minimum Ghana Education Service Recruitment requirements and possess any required document before submitting an application.
Follow the details on each individual position to apply.
CAUTION:
Applicants must be very sensitive and alert. Candidates are required to visit the Recruitment Portal or Website and follow the Steps outlined for Application.
DO NOT GIVE MONEY to any agent proving to get you Recruited!
I hope this article answered your question.
Please check out GES SHS Placement.
Also check out the GES Promotion Portal.
Do you want to know more about the Ghana Education Service? Find out Here.
Kindly note that this information will constantly be updated so keep visiting this page to read more.
Do not hesitate to use the comment space below if you have any questions or concerns about the recruitment.
Kindly stay tuned and share this article with your friends.
Thanks for reading.