HOW TO CHECK YOUR 2022/2023 TTU ADMISSION STATUS
All You Need To Know About TTU Admission Status
HOW TO CHECK YOUR 2022/2023 TTU ADMISSION STATUS
A public tertiary education situated in Sekondi-Takoradi in the Western Region of Ghana, the Takoradi Technical University was established as a Government Technical Institute in 1954, and became part of the State Tertiary Education System.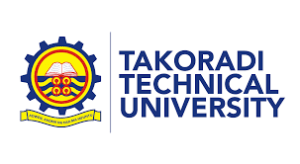 The administration of the Takoradi Technical University has published the list of students who have been offered temporal admission in the institution for the next academic year.
CHECK OUT 2022/2023 KNUST Admission Status Checker.
Below is a step by step guide on how to check your 2022/2023 TTU admission status on the Takoradi Technical University Portal.
How To Check Your 2022/2023 TTU Admission Status
Enter the Voucher Serial Number and

 

Pin that you used for the application process.
Click on the "LOGIN" button to gain access to your admission status.
Go ahead to print your Takoradi Technical University Admission Letter.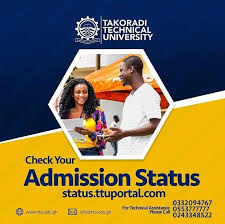 Felicitation to you if you have been admitted to the Takoradi Technical University.
FAQs
Does Takoradi Tech accept E8?
WASSCE Candidates: Applicants must have Five (5) passes (A1-E8) in all subjects, including English Language, Mathematics and elective relevant to their area of specialization.
What is the cut off point for Takoradi Technical University?
WASSCE/SSSCE applicants must possess passes in 3 core subjects and passes in 3 elective subjects specifically the science subjects. An aggregate of 24/36 or better will be preferred.
ALSO READ How To Check Your 2022/2023 ATU Admission Status.
Is University of Ghana admission form 2022 2023 Out?
Please note that applications for 2022/2023 admissions are still open and interested persons may purchase e-vouchers at designated banks or through the USD code *887*18# on all mobile telecommunication networks. The application portal will be closed at Midnight on Tuesday December 6, 2022.
Is TTU admission list out?
The Management of the TTU has officially released the Admission Lists of students admitted to various programmes for the next academic year.
This article was written to guide you on how you can check your Takoradi Technical University Admission Status.
If you got value, share this article with your friends on social media platforms to show your support.
Do not hesitate to use the comment space below if you have any questions, concerns or thoughts.