Some few years ago, there was a lady and her boyfriend trending on the internet and featured in various articles . This trend was about a lady who is a student of the University of Ghana (Legon) who whipped her fiancee with her 'Chalewote' (slippers) for supposedly cheating on her.
This same lady Karen Jacquiline is has gotten married recently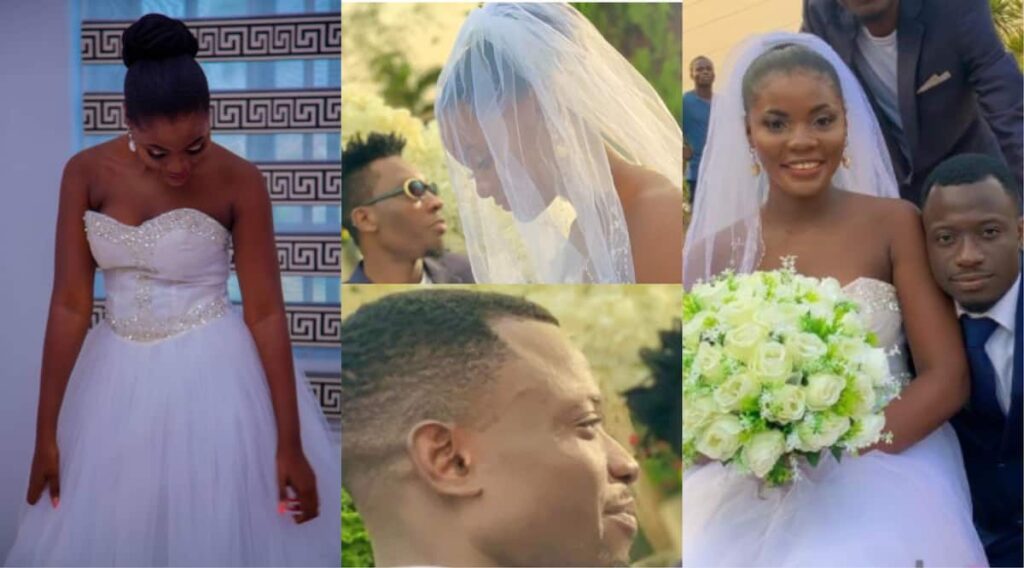 Well, as seen in the picture above, everything shows that, Karen has moved on from that embarrassment and in less than a year, has managed to find a guy and get married.
Karen and her new man reportedly tied the knot in a few months.
Well, that's one story out there. Another story claims she's shooting a music video with musician Article Wan, who appears in the photos.