LIFE CAN BE UNFAIR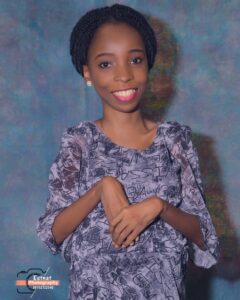 Life can be unfair, but how you define it can make it fair to you despite the surrounding challenges.
Having lost my dad in an auto crash when I was two years old, this means all five of us, and my younger brother who was still in the womb, had to depend on my mom for survival.
I was opportune to live with an aunt away from home, and there I developed a bone disorder which gradually affected every part of my body. I was not emotionally stable, as I was made to believe nothing good could ever come out of me.
Developing this bone disorder which quickly locked me in my body, I believed that to be true.
Coming from a poor background in a village, I felt disability was the end of my life and I might just rut indoors, but while in here, I realized I was passionate about one thing, writing my thoughts out.
Due to the health defect, I had dropped out of school when I was just in my third year in secondary school. This heightened my beliefs that there was no way I could attain anything good in life.
Many years down, we realized that the bone disorder was due to a rare bone disease known as Heterotopic Ossification. It affects 1 in 2 million people in the world, and it is caused due to injury to the soft tissue, and it has no known cure.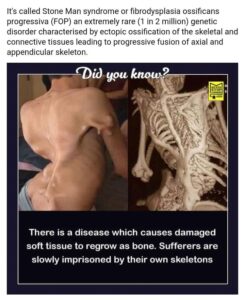 With this realization, I felt I was done. I was suicidal and attempted suicide several times. I was waiting to die, when some friends I had met on social media made me know that I could do more with my passion, writing.
Likewise, I started reading and searching for ways to strengthen my writing skills. I couldn't afford to pay for courses, but from Udemy to Coursera, I maximized the free courses I found there.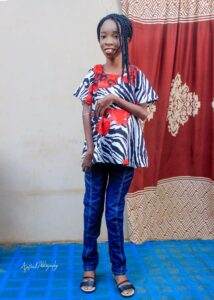 Life Can Be Unfair
Furthermore, I soon found online classes on effective writing and how to earn from it. I couldn't pay for it due to my financial state, but I took hold of the free classes and soon thanks to Google, YouTube, and friends who were experts at the skill, I got my first book published.
I made so many mistakes with it, but I learned to do it better and publishing my maiden book online opened me up to meet with Authors, Writers, and creatives who were experts in the skill.
From paying for affordable courses to learning from coaches from a distance, I was confident to keep practicing with methods on how to improve my skills.
I share more of my personal story as that is what God would have me do. Many times I want to divert into another topic in my writing, but I hear the still small voice from the Holy Spirit, and He always makes me know that someone is waiting for a word in season from me.
MUST READ Why Content Writers Are Scared of Me.
I'm not there yet, and I can say I haven't even started. But looking back at my fears years ago and all the words I have believed from my childhood that I was good for nothing, I'm excited to keep moving, keep learning and become an expert in this skill.
Life Can Be Unfair
By God's grace, today, I have published several books and I'm currently working on a book, a memoir of my life. Crushed. It would be a challenge for everyone who reads it to rise above limitations.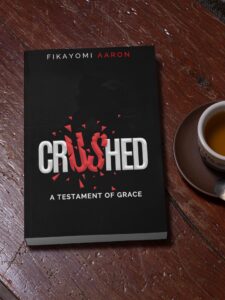 You can get any of her books(Invisible Seeds, Dear Mummy and Dear Teen) on Amazon or on  Selar.
Moreover, I started Fikky Write Consult this year, 2022, and it has been registered with the CAC. I offer writing services which range from content writing, ghostwriting, digital publishing and book project consultancy.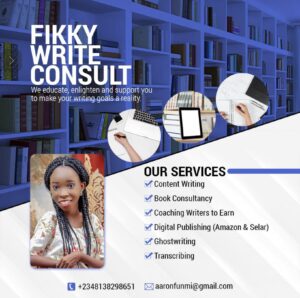 I believe that there's nothing impossible for you if you believe.
You can always ignore whatever negativity people are saying to you and about you. Collect the words and use it to form bricks, then build a future that would leave them speechless. Challenge yourself above the norm, never settle for an existing state of affairs and always aim for endless possibilities.
Life Can Be Unfair
It's a gradual process, and it won't happen overnight, but the little pieces brought together consistently and diligently end up being the big picture. I am still keen to learn more on branding. I still aim to up my ideas. I would like to step out of the house and move from my environment to connect with people all around the world.
I look forward to a time when Fikayomi would be a name that brings hope, courage, joy, and grace to the people. I look forward to the day people will bless God that I exist. Until then, I haven't started and even then, I haven't started until God is glorified.
You can support her in any way you can via African Disability Relief Fund.
You can also reach out to her for any of her services Here.
This article was written to let you know why you must not give up irrespective of whatever situation you find yourself in.
If you got value, share this article with your friends on social media platforms to show your support.
Do not hesitate to use the comment space below if you have any questions, concerns or thoughts.