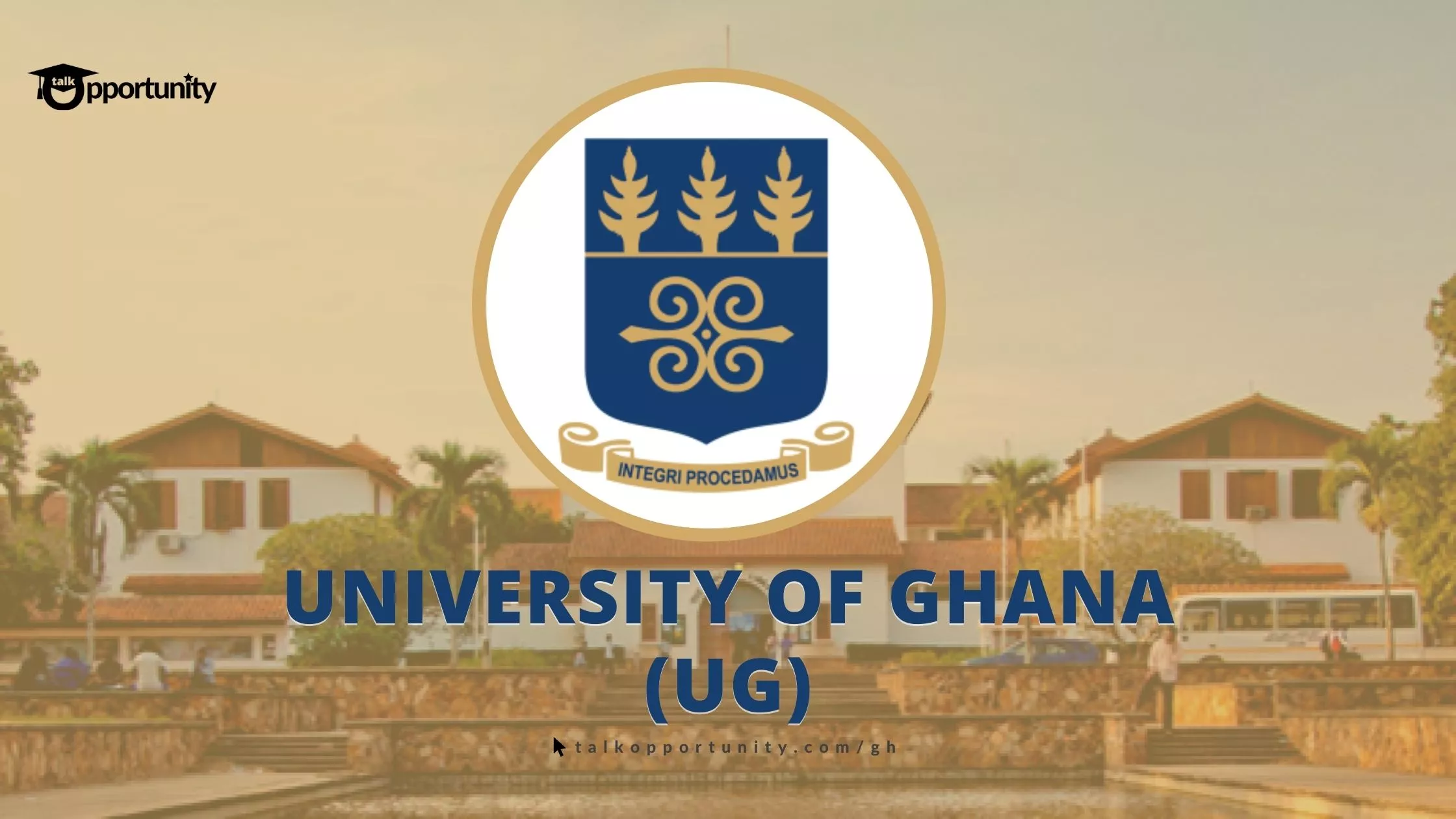 Marketing In University of Ghana.
The University of Ghana, the premier university and the largest university in Ghana was founded as the University College of the Gold Coast by Ordinance on August 11, 1948 for the purpose of providing and promoting university education, learning and research.
The University of Ghana is one of Ghana's leading Universities.
According to https://www.usnews.com, University of Ghana ranked 916th in Best Global Universities.
According to https://www.ug.edu.gh, The 2022 AD Scientific Index, which has more focus on the biophysical sciences, places the University of Ghana as first in Ghana, 15th out of the 2,049 universities in Africa, and at 1,704 out of 14,284 universities surveyed globally.
The University of Ghana is also known as the Most Beautiful University in Ghana.
What Is Marketing?
https://www.wikipedia.com defines Marketing as the process of exploring, creating, and delivering value to meet the needs of a target market in terms of goods and services; potentially including selection of a target audience.
In line with the vision of the University of Ghana, the Department of Marketing & Entrepreneurship at the University of Ghana Business School is a world class Department providing marketing and entrepreneurial education at the undergraduate and postgraduate levels.
Cut-off Point For Marketing In UG.
The University of Ghana, UG Legon cut off points for WASSCE candidates is 36. While for SSCE candidates is 24. Candidates who score below the cut off point will not be considered for admission.
Bachelor of Science In Business Administration (Marketing Option).
This is a 4-year undergraduate programme in Marketing.
In the first two years of study, students are required to take courses such as Language Skills, Critical Thinking, Introduction to Business Administration and Introduction to Public Administration.
In the third and fourth years, students are required to take courses such as Quantitative Methods, Principles of Marketing, Introduction to Electronic Business, Consumer Behavior and Integrated Marketing Communications.
Students may also opt to write a long essay in their final year.
Admission Requirements.
Applicants must possess the following:
West Africa Senior School Certificate(WASSCE).
General Certificate of Education (Ordinary and Advanced Levels).
International Baccalaureate (IB), IGCSE, GCSE, the American Grade 12 and 13 examinations and other external qualifications which have equivalences to the SSSCE or the WASSCE.
Candidates in possession of a diploma from University of Ghana or its equivalent.
Mature students: candidates (aged at least 27 years) who have duly passed the University's mature students' examinations.
Master of Business Administration(Marketing).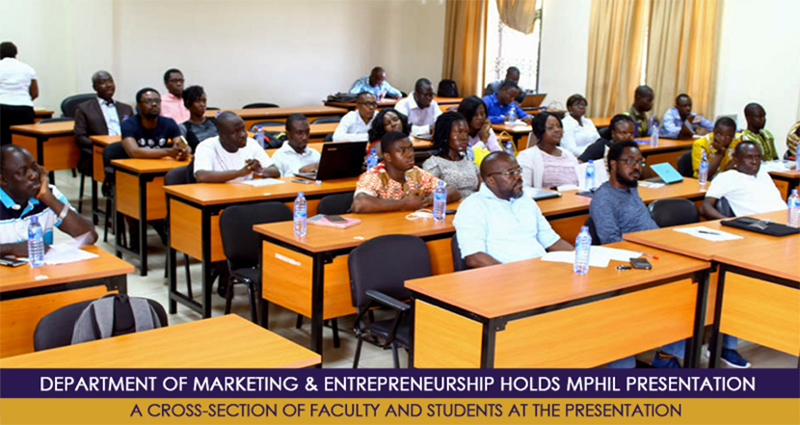 This is a rigorous 2-year programme. Students undertake courses such as Services Marketing, Advanced Entrepreneurship, Marketing Research, Integrated
Marketing Communications, Relationship Marketing, Social Marketing, Internet Business and Electronic Marketing.
In the second year, in addition to courses in marketing and other areas, students are also required to write a two-semester long-essay under supervision.
The MBA programme is also available during the weekend for busy workers who cannot enrol for the regular MBA programme.
It is structured the same way as the regular MBA programme however lectures are on Fridays from 6:00pm – 9:00pm and Saturdays from 7:30am – 8:30pm.
Admission Requirements.
The requirement is a good first degree from a recognized University with at least two (2) years relevant work experience.
An entrance examination or interview may be conducted.
Admissions are in August each year.
Also check out Is University of Ghana Admission List Out?
And check out UG Hall Registration for freshmen and UG Volta Hall.
As well as UG Box Number.
As well as UG Legon Official Website.
Do not forget to check out UG Education Courses.
And UG Mature Students Courses.
Want to know how to write an excellent research proposal or thesis, check this out UG Research Proposal Format.
Check out University Of Ghana Amnesty, UG Law School and Does UG offer International Relations?
You can also join the UG STUDENTS WHATSAPP GROUP FOR LATEST NEWS AND INFORMATION Here.
Kindly note that this information will constantly be updated so keep visiting this page to read more.
I hope this article answered your question.
Do not hesitate to use the comment section if you have any questions or concerns.
Kindly stay tuned and share this article with your friends.
Thanks for reading.