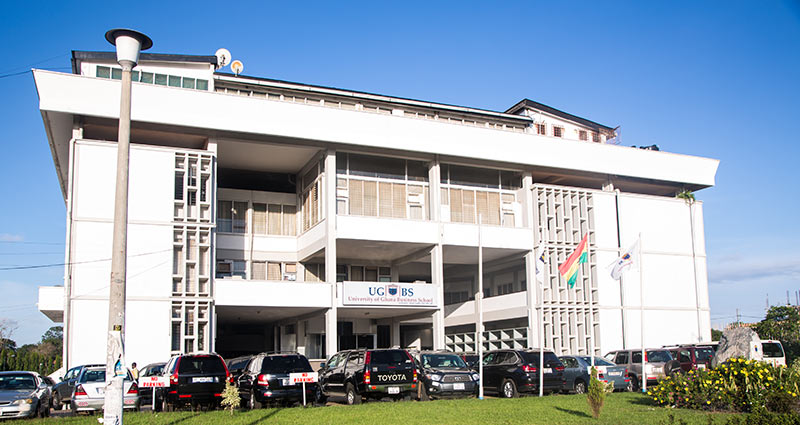 MBA Programmes In UGBS.
University of Ghana Business School formerly School of Administration is the undergraduate and postgraduate Business School of the University of Ghana in Accra Ghana.
It is also the premier and the largest Business School in Ghana.
What Is An MBA Programme?
https://www.thecompleteuniversityguide.co.uk defines A Master of Business Administration (MBA) as a postgraduate qualification that teaches you key business practices.
Accredited MBA courses and business schools prepare you for senior management roles in business by exposing you to all areas of business including accounting, finance, marketing and Human Resources.
The core curriculum consists of courses in accounting, economics, finance, human and organisational performance, marketing, operations, and strategy. 
Outside the core, students can take more electives to dive deep into these areas, or pursue more specialized classes such as negotiation and data analytics.
Duration Of MBA Programmes In UGBS..
A Master of Business Administration is a two year postgraduate programme.
Cost Of MBA Programmes Fees In UGBS.
Postgraduate students pay a flat tuition fee of Gh¢ 8,410.00 for each semester and Gh¢ 16,820.00 per annum.
MBA Programmes In UGBS.
Below are the MBA Programmes available In UGBS.
MBA Human Resource Management.
MBA Management Information Systems.
MBA Health Services Management.
Master of Public Administration.
Also check out Is University of Ghana Admission List Out?
And check out UG Hall Registration for freshmen.
As well as UG Box Number.
As well as UG Legon Official Website.
Do not forget to check out UG Education Courses.
And UG Mature Students Courses.
Want to know how to write an excellent research proposal or thesis, check this out UG Research Proposal Format.
Check out University Of Ghana Amnesty, UG Law School and Does UG offer International Relations?
Learn more about the UGRC Registration System Guide.
You can also join the UG STUDENTS WHATSAPP GROUP FOR LATEST NEWS AND INFORMATION Here.
Kindly note that this information will constantly be updated so keep visiting this page to read more.
I hope this article answered your question.
Do not hesitate to use the comment section if you have any questions or concerns.
Kindly stay tuned and share this article with your friends.
Thanks for reading.