Procedures to apply for GNAT Teachers' Fund Investment Capital Loan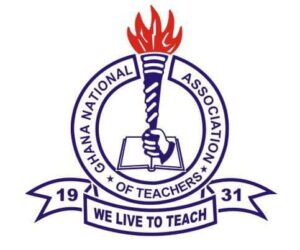 LOAN APPLICATION PROCEDURES FOR THE BENEFITS UNDER THE TEACHERS' FUND
INVESTMENT CAPITAL LOAN
The Investment Capital Loan is a revision of the Star Loan. The improved facility is intended to support members of the Ghana National Association of Teachers in undertaking various investment projects including land or vehicle aquisition, purchase of capital and consumer items not provided by Credit Mall Limited and any income-generating or other part-time commercial activities provided members' salary can accommodate monthly repayments. A budget provision of GH¢1.5 billion will be made available for this scheme.
PROCEDURES FOR THE APPLICATION LF INVESTMENT CAPITAL LOAN
1. The applicant must collect band complete am Investment Capital Loan application form from the District Finance Committee or the District GNAT Secretary.
2. Two (2) sponsors who are members o the Fund must sign applications. Members can sponsor only (1) loan application.
 GNAT Teachers Fund Loan Application Procedures for Personal Loan
3. The completed application form and all supporting documents should be returned to the District GNAT Secretary for consideration.
4. Verification of the loan purpose and a letter of recommendation will be provided by the District GNAT Secretary. Where necessary, a preliminary inspection of the project or business will be conducted by the Fund Secretariat.
5. The District Director must endorse the input forms. Three recent Payslips must also be attached.
7. All endorsed applications must also be countersigned by the Regional Secretary.
8. The District Secretary will forward the endorsed applications to the Teachers' Fund Secretariat for a thorough review.
9. Selected applicants will then be forwarded to the Investment Committee of the Board for approval.
GNAT issues Communique after its 6th Quadrennial National Delegates Conference
10. Once the Investment Committee of the Board approves Loan, either a cheque will be ready for collection at the Teachers' Fund Secretariat or the Regional GNAT Secretary with proper identification.
THE APPLICATION SHOULD HAVE THE FOLLOWING COMPLETED AND ATTACHED
1. Letter of undertaking by the applicant, countersigned by the Chairman or the Secretary of the District Finance Committee.
2. Authority Note to the Controller and Accountant-General's Department.
3. Payroll deduction Form to the Controller and Accountant-General's Department.
PARTICULARS NEEDED TO COMPLETE/FILL THE INVESTMENT CAPITAL LOAN APPLICATION FORM
PERSONAL INFORMATION
1. Surname
2. First Name
3. Middle Name
4. Teacher's Registration Number
5. Social Security Number
6. Age
7. Teachers' Fund Number
8. Staff ID
9. Telephone Number
10. E-mail
11. Present School
12. Region of School
13. City/Town/Village
14. District
15. Current Postal Address
16. Current Residential Address
17. Net Monthly Salary
18. Amount required
19. Current monthly contribution
20. Period of contribution
21. Repayment Period
GNAT Reduces Teacher's Fund loan interest from 18% to 16%
PURPOSE FOR WHICH LOAN IS BEING SOUGHT (Please, fill relevant (i), (ii), (iii), or (iv) and attach necessary documentation):
(I) MOTOR VEHICLE ACQUISITION
1. Type of vehicle
2. Make of motor vehicle
3. Year of manufacture
4. Mileage
5. Private or commercial
NOTE: Please, attach photocopies of all the vehicle papers, change of ownership etc.
(II) LAND ACQUISITION
1. Location of Land
2. Size of land
3. Stool/Private land
NOTE: Please, attach land verification documents, indenture and site plan confirming rightful ownership of land.
(III) BUSINESS/INVESTMENT PROJECT
1. Business/Project Name and address
2. Nature of Business/Project
3. Description of Business/Project
4. Exact purpose of loan
5. Ownership signature
6. Date of commencement of Business/Project
Services GNAT renders to its members nationwide
(IV) OTHER
1. Briefly outlined the exact purpose of the loan being sought and attach all supporting documents.
NAME AND ADDRESS OF BANK (Indicate Account No.)
NOTE: Each applicant is expected to sign a declaration confirming that, the information given by him/her is in all respect true and accurate.
SPONSORS
Two sponsors are required to endorse the application form for each applicant.
FOR OFFICE USE ONLY
The Teachers' Fund Investment Capital Loan has a portion for office use only.
The section is expected to be endorsed by the District GNAT Secretary, Regional GNAT Secretary, Teachers' Fund Administration and Investment Committee with comments and recommendations.
SOURCE: Coverghana.com.gh