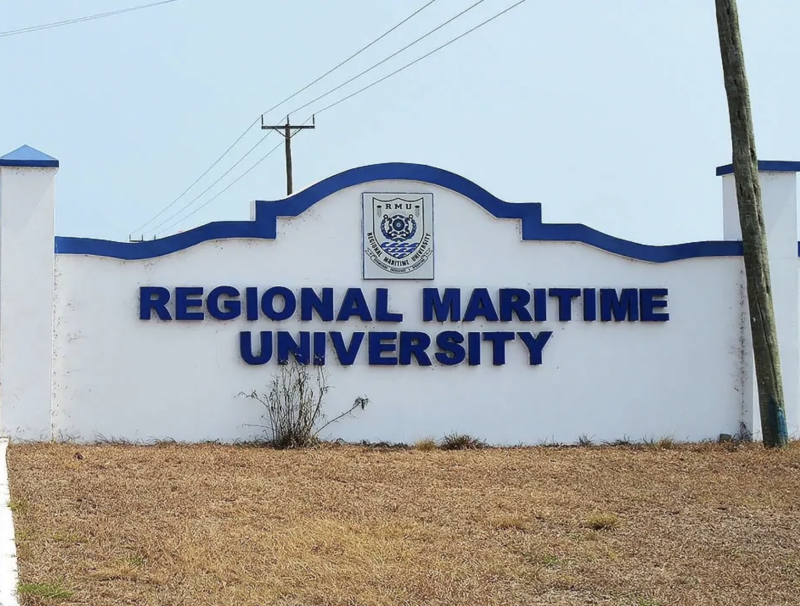 The Regional Maritime University is one of the oldest maritime universities in Africa and boasts of a rich and proud history.
Regional Maritime University (RMU), located in Accra, Ghana, is an international tertiary institution founded by the Republics of Ghana, Cameroon, The Gambia, Liberia and Sierra Leone in 1958. It was launched as The Regional Maritime Academy (R.M.A) on Thursday, 26th May, 1983.
Accreditations And Affiliations.
Despite being in existence since 1958, RMU gained full university status on the 25th of October, 2007.
The RMU has institutional accreditations from the Department of State for Education of The Gambia, the National Accreditation Boards of Ghana and the Republic of Liberia, for the running of its degree programmes.
In fostering globalize academic cooperation, the University entered into intellectual networks with established institutions in the form of collaboration and affiliation.
University of Ghana, Legon for the Master of Arts (MA) in Port and Shipping Administration programme.
Kwame Nkrumah University Of Science And Technology for Laboratory Practice.
John Moore University, Liverpool, England for Post graduate programmes.
University of Doualafor the Fisheries Department.
Shanghai Maritime University for Joint Undergraduate and Postgraduate programmes.
SMTC Malaysia for Offshore Oil and Gas Safety Training.
Regional Maritime University Vision And Mission.
VISION:
"Within the next decade, the Regional Maritime University (RM) will be known and recognized as the tertiary institution of first choice in advanced maritime education and training, research and consultancy in Africa and beyond".
MISSION:
A sub-regional tertiary institution that exist to enhance the development of the maritime transport sector and the fishing industry in member states through the maritime education of students, training of marine personnel, research and consultancy and promotion of maritime co-operation. The hallmarks of its operations are meeting international standards, teamwork, discipline and professional integrity.
RMU Faculties.
The university has three(3) faculties and they are as follows;
Faculty of Engineering and Applied Sciences.
Faculty of International Business and Humanities.
Faculty of Maritime Studies.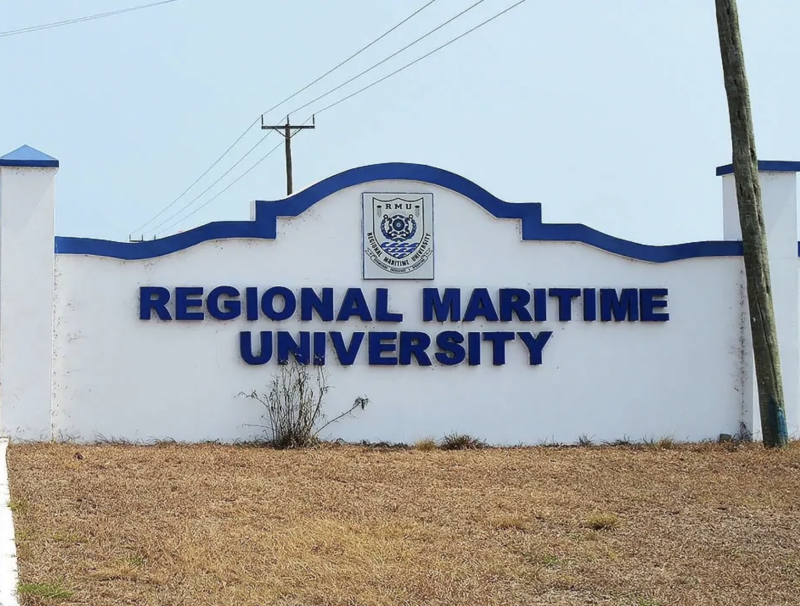 Regional Maritime University Undergraduate Programmes.
B.Sc. Computer Engineering.
B.Sc. Marine Electrical and Electronics Engineering.
B.Sc. Marine Engineering.
B.Sc. Logistics Management.
B.Sc. Ports and Shipping Administration.
Diploma in Banking Technology and Accounting.
Diploma in Computerised Accounting.
RMU Postgraduate Programmes.
M.Sc. Environmental Engineering.
M.Sc. Ports and Shipping Administration.
Regional Maritime University Contact Details.
Address:
P.O.BOX GP1115,
Nungua, Accra,
Ghana, West Africa.
Telephone:
+233 302 712 775, +233 302 718 225.
+233 302 714 070.
Email:
university.registrar@rmu.edu.gh.
Website: www.rmu.edu.gh.
I hope this article answered your question.
Click here to know Colleges Affiliated To UG.
Check out BA Courses In Legon, BA In Education Courses and City Campus.
Click Here to know more about the UG Department of English.
Ever heard about the University of Ghana Credit Union? Click Here to read more.
Read more about the University of Ghana Sports Directorate.
Check out Public Universities In Ghana.
Get to know Private Universities In Ghana.
Read about the Garden City University College.
Click Here to know how to apply to Central University.
Know more about Africa's Finest Private University, Ashesi University.
Click Here to know more about Pentecost University.
Check out the Dominion University College.
How well do you know Takoradi Technical University? Find out Here.
Read more about Ghana's Premier Technical University, Accra Technical University.
Kindly note that this information will constantly be updated so keep visiting this page to read more.
Do not hesitate to use the comment space below if you have any questions or concerns about the recruitment.
Kindly stay tuned and share this article with your friends.
Thanks for reading.