Sexual Education In Ghana.
www.wikipedia.com defines Sex education, also known as sexual education, sexuality education or sex ed, as the instruction of issues relating to human sexuality, including emotional relations and responsibilities, human sexual anatomy, sexual activity, sexual reproduction, age of consent, reproductive health, reproductive rights, sexual health, safe sex and birth control.
Sex education which includes all of these issues is known as comprehensive sex education, and is often opposed to abstinence-only sex education, which only focuses on sexual abstinence.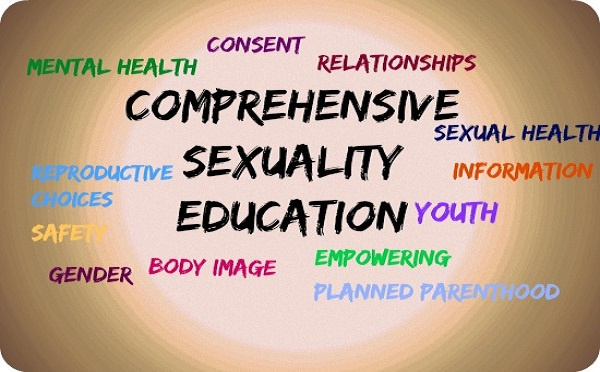 In some Ghanaian homes, the argument of all sexual issues has been banned. Hence, most teenagers are clueless on sexual matters.
How Sexual Education Is Taught In Ghana.
Sexual education may be taught informally, such as when someone receives information from a conversation with a parent, friend, religious leader, or through the media.
It may also be delivered through sex self-help authors, magazine advice columnists, sex columnists, or sexual education discussion board web sites.
Training can also be provided through multimedia resources. Adolescents spend a lot of their time on social media, or watching television.
These same adolescents may also have a hard time talking to their families about sexual matters. 
A study has shown that mass media interventions; for example, use of teaching sexual education through commercials shown on television, or advertisement on social media, have proven effective and decreased the amount of unprotected sex.
Formal sex education occurs when schools or health care providers offer sex education.
Sometimes formal sex education is taught as a full course as part of the curriculum in Junior High School or Senior High School. Other times, it is only one unit within a more broad biology, health, home economics, or physical education class. Some schools offer no sex education, since it remains an argumentative issue in Ghana.
Sexual Education In Ghana.
According to www.graphic.com.gh, The Ghana Education Service (GES) has introduced sex education into the curriculum of basic schools to equip pupils to know and experience their sexuality.
I hope this article answered your question.
Please check out GES SHS Placement.
Also check out the GES Promotion Portal.
Get to know about the GES Recruitment.
Do you want to know more about the Ghana Education Service? Find out Here.
Get to know more about NaSIA and NaCCA.
Know how to get Your Teachers' Registered Number Through The NTC Portal Here.
Also check out NTC Here.
Check out the NTA Portal Here.
Know how to apply for the NTC Licensure Exams.
How well do you know the University Of Education, Winneba? Read Here.
Know more about the Ministry Of Education.
Guess who your Minister of Education is? Get to know him Here.
Kindly note that this information will constantly be updated so keep visiting this page to read more.
Do not hesitate to use the comment space below if you have any questions or concerns about the recruitment.
Kindly stay tuned and share this article with your friends.
Thanks for reading.