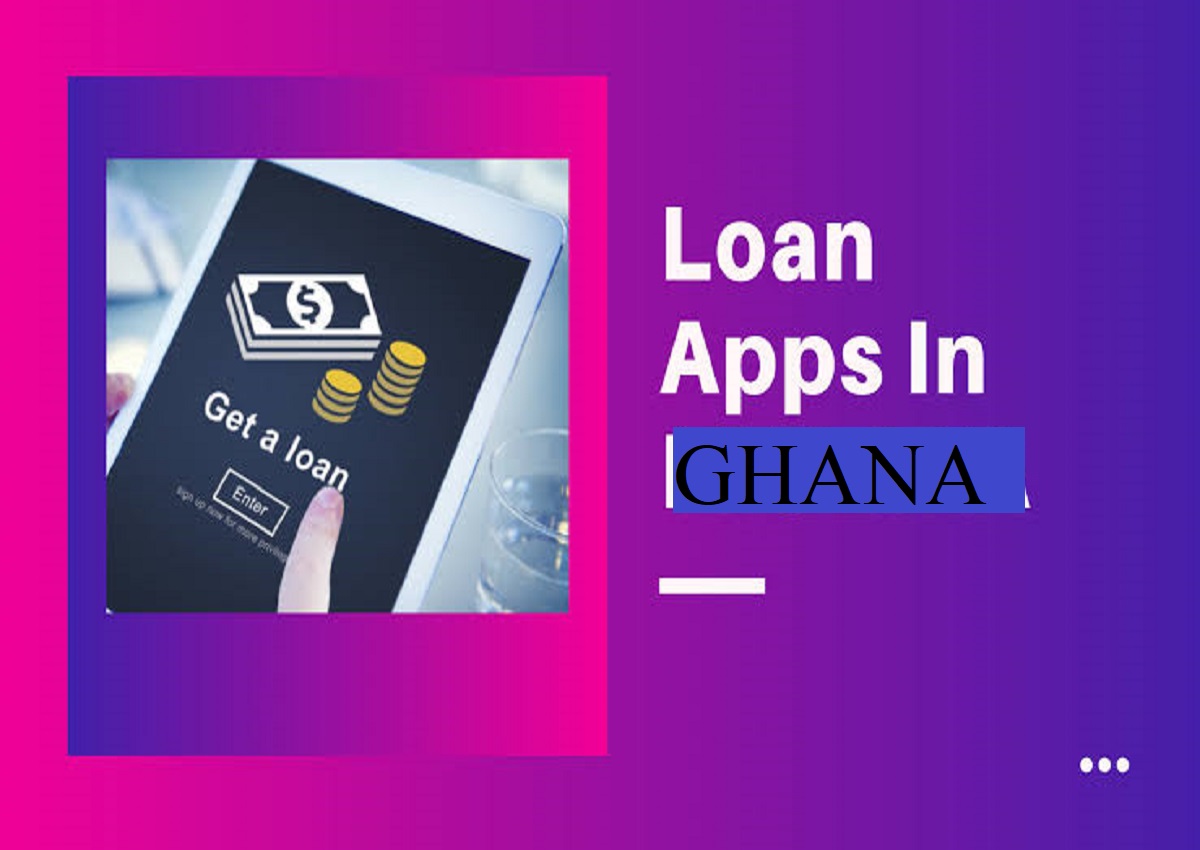 Ten Best Loan Apps In Ghana Without Collateral.
The current financial situation in the country is so appalling.
The rate at which the price of goods and services has increased has made several people broke.
Some have several emergency and personal issues to fix but due to the poor nature of their pockets and wallets, they are not able to set that needs in order.
However, there's a great news!
There are many online loans apps that you can easily borrow from and pay later.
www.oxfordlanguage.com defines a loan as a thing that is borrowed, especially a sum of money that is expected to be paid back with interest.
Online loan platforms have been so helpful unlike traditional money lenders like the bank.
All it takes to be able to get a loan from any of these apps, is create an account, request a grant, and have your money within minutes.
There's no collateral involved. This means that, that the lender advances funds without getting any security or asset (like land, house, gold, or vehicle).
Below are the top ten online loans apps in Ghana without collateral.
Ten Best Loan Apps In Ghana Without Collateral.
For First-time lenders, you can get as much as Gh¢ 65. Continuous use of the app can make you receive as much as Gh¢ 1,000 without collateral.
The company also offers a daily interest rate between 0.1% to 1%.
This is one of the topmost loan apps in Ghana, especially for employed people in both private and public service.
The requirements are not strict because all you have to produce is a valid national ID and a letter from your employer's accounts office.
Once you submit your application, money is sent to your account straightway.
Carbon is one of the top loan apps in Ghana that gives you easy access to quick loans in Ghana.
The lending app is easy to use and has many features.
Loans from Carbon attract interest rates starting from as low as 5% on the first loan.
First time borrowers are can get a maximum of Gh¢ 5.
Paying your loan on time can get you a higher amount.
The loan duration is between 15 to 30 days.
Fairmoney is a Nigerian-based company for quick credit to cater to personal finance, vehicle maintenance, health bills, or any other emergencies.
They also offer free bank transactions.
This is one of the most prominent loan app in Ghana.
Fido will never ask you for collateral and they pay directly into your mobile money.
To be eligible for Fido Money, you need a valid ID and mobile money account.
First Timers can get as much as Gh¢ 200.00.
It is among the most latest mobile money lending apps in Ghana.
It pride itself as one of the quickest
application that inform you of your status within minutes.
Aside that, KiaKia provides
short-term loans that can be repaid within a short time.
This is a great loan app as it has many customers.  A first timer can access as much as Gh¢ 100.00.
Ten Best Loan Apps In Ghana Without Collateral.
This is an initiative of the best telecommunication network in Ghana, MTN.
The minimum loan is Gh¢ 45 for first timers with the maximum being Gh¢ 1000.
Customers can have one loan at a time and can only apply for a new one after paying the existing loan. 

The OZE SME is one of the best loan apps in Ghana.
It offers affordable interest rates for business owners to finance their businesses. 
The company operates in partnership with other fintech companies to provide loans to business owners.
Their interest rate is as low as 3% for qualified periods.
This is a platform dedicated to business grants of up to Gh¢ 6,000.
These include LPO financing, asset financing, inventory financing and working capital financing.
To qualify, all you need to do is to fill out an application form online and give your identification details.
The application process is easy and takes no more than two minutes.
Credit repayment is flexible and can be done over three(3) to twelve (12) months.
Now, you see that getting access to quick loans in Ghana is getting impeccable thanks to the many loan apps springing up in Ghana.
Please Note that, if you do not have any intention of repaying back these loans, do not in any circumstance apply for them.
NOTE:
This article is mainly for informational purpose.
RaphSark is not in any way or form connected with any of these loan apps.
Any action you take upon the information presented in this content is strictly at your own risk and responsibility!
I hope this article answered your question.
Click here to know Colleges Affiliated To UG.
Check out BA Courses In Legon, BA In Education Courses and City Campus.
Click Here to know more about the UG Department of English.
Ever heard about the University of Ghana Credit Union? Click Here to read more.
Read more about the University of Ghana Sports Directorate.
Check out Public Universities In Ghana.
Get to know Private Universities In Ghana.
Read about the Garden City University College.
Click Here to know how to apply to Central University.
Know more about Africa's Finest Private University, Ashesi University.
Click Here to know more about Pentecost University.
Check out the Dominion University College.
How well do you know Takoradi Technical University? Find out Here.
Read more about Ghana's Premier Technical University, Accra Technical University.
Click Here to know more about Sunyani Technical University.
No knowledge is a waste right? Click here to know about Technical Universities In Ghana.
What do you know about Ho Technical University?
Check out Bolgatanga Technical University.
Kindly note that this information will constantly be updated so keep visiting this page to read more.
Do not hesitate to use the comment space below if you have any questions or concerns about the recruitment.
Kindly stay tuned and share this article with your friends.
Thanks for reading.