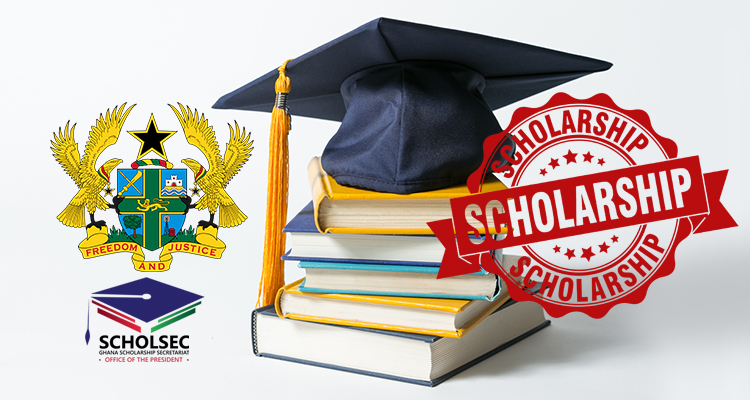 Tertiary Scholarships In Ghana.
https://www.washoeschools.net defines Scholarships as financial aid awards designed to help students pay for college.
A scholarship maybe a one time check. Other university scholarships are renewable and provide money for students each semester or school year.
Wikipedia also defines a scholarship as a form of financial aid awarded to students to further education.
Scholarships are awarded based upon various criteria, such as academic merit, diversity and inclusion, athletic skill, and financial need.
Scholarship criteria usually reflect the values and goals of the donor or founder of the award.
There are two types of scholarships according to http://collegecountdown.com. They are as follows;
Merit Scholarships.
Private Scholarships.
https://en.m.wikipedia.org/ defines tertiary education as post-secondary education received at universities (government or privately funded), monotechnics, polytechnics and colleges of education. After completing a secondary education, students may enroll in a tertiary institution or acquire a vocational education.
According to http://scholarshipportal.com , There are international and local scholarship opportunities at undergraduate and postgraduate levels for students from Ghana, the entire Africa region and even the United States of America.
The available scholarships are merit-based, region-based, country-based and discipline-based.
Tertiary Scholarships In Ghana.
Below are tertiary scholarships in Ghana.
Academic merit awards at Lancaster University Ghana.
African Gifted Foundation grants in Ghana by African Science Academy.
DAAD In-Country/In-Region MPhil Scholarships for African Students at University of Ghana.
Florence Onny Memorial Scholarship Fund offered by the Ghana Technology University College (GTUC).
Ghana Scholarship Scheme from the Office of the President.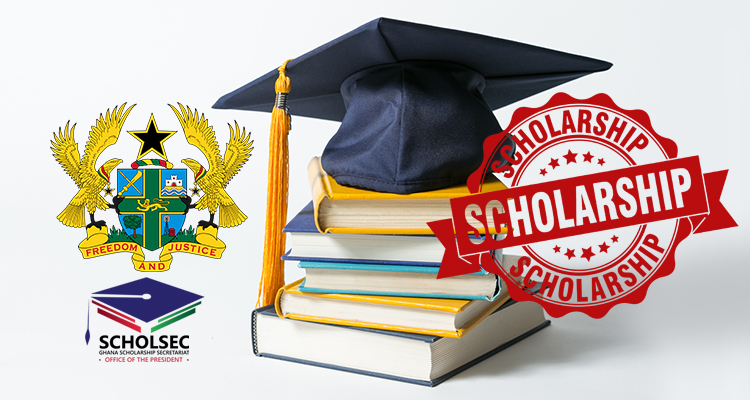 International Postgraduate Research Scholarships in Waste-to-Energy at the Kwame Nkrumah University of Science and Technology, Ghana.
KulturStudier Scholarships at University of Cape Coast, Ghana.
MasterCard Foundation Scholars Program at Ashesi University, Ghana.
MPH Program Scholarship & Leadership Corp at Ensign College of Public Health, Ghana.
MTN Foundation Bright Scholarship in Ghana.
Nestle PhD Positions for Research Excellence at University of Ghana.
President Scholarships at Ghana Communication Technology University.
Scholarships at Palm Institute, Ghana.
The Master of Philosophy in Development Management Scholarships by the Simon Diedong Dombo University of Business and Integrated Development Studies.
The West African Research Association (WARA) sponsored by the State Department offers fellowships to American graduate students who desire to study in West African countries like Ghana.
UG-Tullow Tertiary Scholarship at University of Ghana.
Women in IT Scholarship at BlueCrest University College, Ghana.
I hope this article answered your question.
Check out National Science And Maths Quiz Past Winners.
Get to know Kintampo College of Health and Well-Being Cut-Off Points.
Read the story of a Ghanaian Public Speaker who grew up in the Orphanage but still became who he aimed to be HERE.
Click Here to know about the fifty (50) top Science SHS In Ghana.
Click Here to know Tertiary Institutions In Ghana.
Check out NTC To License Private School Teachers.
Find out about the BECE 2022 Timetable.
Read more about the Ghana Immigration Service Salary Structure Here.
Click Here to know more about Ghana Immigration Service Medical Screening.
No knowledge is a waste right? Click here to know about the Ghana Police Service Medical Screening.
What do you know about The Ghana Prison Service Medical Screening.
Check out Some Likely BECE Literature Questions.
Click Here to access BECE Instructions Candidates Must Heed To.
Kindly note that this information will constantly be updated so keep visiting this page to read more.
Do not hesitate to use the comment space below if you have any questions or concerns.
Kindly stay tuned and share this article with your friends.
Thanks for reading.