Top 10 Media Schools In Ghana
A media school is an educational institution that focuses on providing training in the field of media. This often includes courses and programs related to communication, broadcasting, photography, video production, journalism, publishing, advertising, and public relations.
To be the top in any field means to be the best.
The institutions below have proven to be the best among the best.
Follow me as I enlighten you on the top 10 media schools in Ghana.
Top 10 Media Schools In Ghana
Ghana Institute of Journalism(GIJ)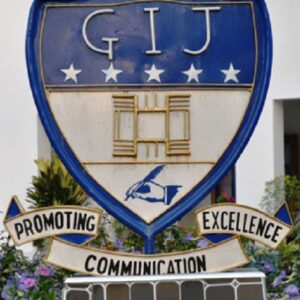 GlJ is the premier tertiary institution for media and communication training in Ghana and in the sub-Saharan African Region.
It was inaugurated on Monday, 16th October, 1959 to provide training in journalism toward the development of a patriotic group of journalists to play an active role in the liberation of the African continent.
Know More About GIJ.
GIJ is currently situated at Ringway, Osu, close to the centre of major businesses and Ministries of Government in Accra.
Read More About GIJ Here.
Established on the 3rd of March 2014, GH Media School is a media-oriented institution.
It is is a well-known journalism and media production school that provides various programmes to propel students who aim to work in media, journalism and film.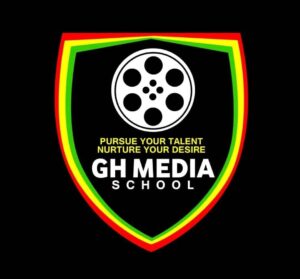 National Film and Television Institute
NAFTI is a great media school  for acquiring knowledge in film and television production and other related courses.
It is the best film school in Ghana and West Africa.
This is a media-centered institution specializing in Radio and TV Journalism and TV Production.
It is approved by The National Schools Inspectorate Authority (NaSIA) which is an agency of the Ministry of Education mandated by Parliament to provide an independent external evaluation of the quality and standards in basic and second cycle educational institutions in the country on a periodic basis.
It is known as an institution where dreams of aspiring media personalities are fulfilled.
It is the leading institution for media studies and its related courses.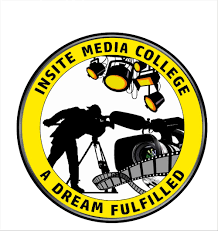 Top 10 Media Schools In Ghana
Multimedia Institute of Ghana
Established in 2016, MIG won the Ghana Tertiary Award Media school of the year(2019) which is organized by United Merchant Bank.
MIG Offers a topnotch media related courses.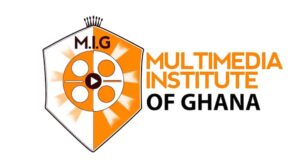 This is also one of the best media school. It is affiliated to the Institute of Commercial Management (ICM-UK) hence organize periodic ICM examination for interested students.
CGC is focused on producing devout, well-grounded leaders, tour executives, media analysts and entrepreneurs in the job markets who will meet the challenges of our time and serve as positive influence in our society.
Africa Institute of Media Studies
FAQs
Which media school is best in Ghana?
Insite Media College is ranked number 1 as the best Media School in Ghana. The school boasts of being the most unique and the most prefered media school in Ghana.
Which journalism school is best in Ghana?
GlJ is the first school of journalism in Ghana and became a pioneer in the sub-Saharan African Region.
Which field is best in mass media?
Journalism
One of the most popular mass communication courses widely preferred is Journalism. If you think you have that knack of writing, reporting and wish to base your career on this, pursuing journalism could be the first step.
How much are Ghana journalists paid?
The gross salary range for people working in Ghana in Journalism, Printing Arts & Media is typically from 1,196 GHS (minimum salary) to 2,976 GHS (highest average, actual maximum salary is higher). This is the total monthly salary including bonuses.
Does GIJ accept mature students?
Please note that the in-person mature entrance examination will occur at GlJ Campuses in the Greater Accra Region.
Only applicants who pass the entrance examination will be eligible to purchase the voucher to access the Institute's online application form.
Who is the owner of GH media?
GH Media School was established by Mr. Leslie Addo-Listowell, out of a mother company called "Media Tribe Studio 233", a multimedia company with a special focus on the production of branded and non-branded content for TV Stations across the country.
This article was written to enlighten you on the top 10 media schools in Ghana.
If you got value, share this article with your friends on social media platforms to show your support.
Do not hesitate to use the comment space below if you have any questions, concerns or thoughts.