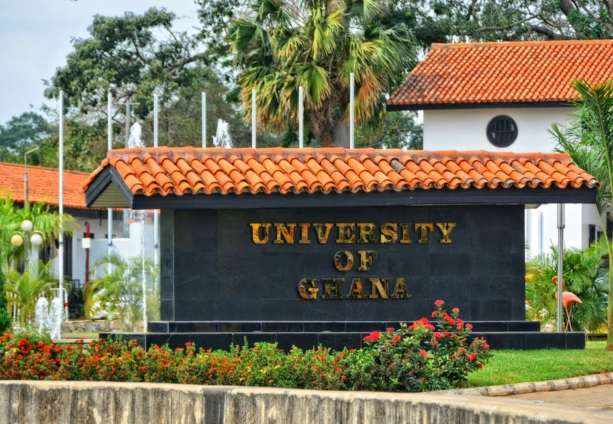 UG Pharmacy Fees.
The University of Ghana, the premier university and the largest university in Ghana was founded as the University College of the Gold Coast by Ordinance on August 11, 1948 for the purpose of providing and promoting university education, learning and research.
The University of Ghana is one of Ghana's leading Universities.
According to https://www.usnews.com, University of Ghana ranked 916th in Best Global Universities.
According to https://www.ug.edu.gh, The 2022 AD Scientific Index, which has more focus on the biophysical sciences, places the University of Ghana as first in Ghana, 15th out of the 2,049 universities in Africa, and at 1,704 out of 14,284 universities surveyed globally.
The University of Ghana is also known as the Most Beautiful University in Ghana.
What Is Pharmacy?
According to https://www.kingstonisc.com, Pharmacy is the Science of preparing and dispensing medical drugs. The study of pharmacy involves chemistry and pharmaceutics, among other specialist topics.

A pharmacist is a licensed healthcare professional who specialises in providing information about different medication and methods of treatment to patients.
Pharmacy is a diverse and rewarding career, with opportunities for patient care, scientific research and innovation.
Pharmacy is one of the most toughest subject because it covers almost every part of science.
Starting from Chemistry, A pharmacy student need to study Pharmaceutical Inorganic Chemistry, Pharmaceutical Organic Chemistry, Pharmaceutical Analysis.
A Pharmacy student studies Human Anatomy and Physiology, Pharmacology.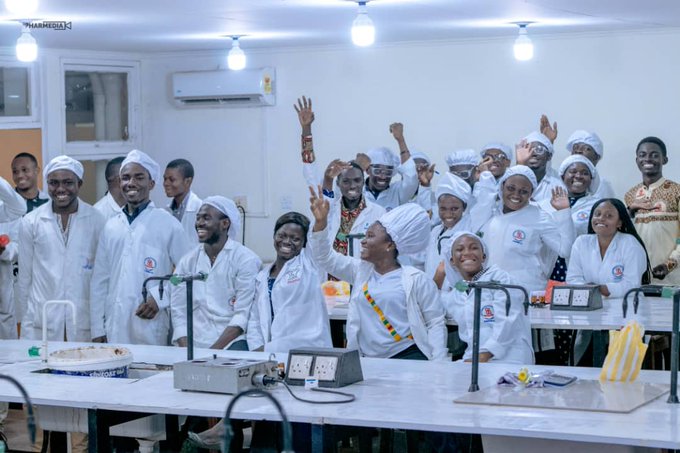 Pharmacists can work in a myriad of professional settings.
Four Roles Of Pharmacists.
They teach patients to understand what medications they are taking and why.
They help patients know how and when to take their medications.
They teach patients to recognise side effects and know what to do if they occur.
They teach patients understand the dangers of sharing medications.
UG Pharmacy Fees.
The School of Pharmacy is under the auspices of the College of Health Sciences.
Below is the schedule academic fees for undergraduate pharmacy students.
| | | | | |
| --- | --- | --- | --- | --- |
| SCHEDULE. | YEAR ONE. | YEAR TWO. | YEAR THREE. | YEAR FOUR. |
| Regular | Gh¢ 3.261.00 | Gh¢ 2.646.00 | Gh¢ 2.486.00 | Gh¢ 2.273.00 |
| Full Fee Paying | Gh¢ 7.513.00 | Gh¢ 7,754.00 | Gh¢ 7,594.00 | Gh¢ 7.381.00 |
| School Of Pharmacy Top-Up. | Gh¢ 11,000.00 | Gh¢ 10,500.00 | . ——— | . ————- |
| Foreign | US$ 12.046.00 | US$ 11.421.00 | US$ 11.421.00 | US$ 11.421.00 |
Notice: The minimum amount to be paid in percentage terms before a student can have access to register for the 2022-2023 academic year is as follows:
Academic Registration.
At least 50% before registration for the First Semester.
100% before registration for the Second Semester.
Residential Registration.
100% before registration for the Semester.
Fees must be paid through the trans-flow platform of certain accredited banks of the University such as Stanbic Bank, Prudential Bank, Access Bank, etc.
Also check out Is University of Ghana Admission List Out?
And check out UG Hall Registration for freshmen and UG Volta Hall.
As well as UG Box Number.
As well as UG Legon Official Website.
Do not forget to check out UG Education Courses.
And UG Mature Students Courses.
Want to know how to write an excellent research proposal or thesis, check this out UG Research Proposal Format.
Check out University Of Ghana Amnesty, UG Law School and Does UG offer International Relations?
You can also join the UG STUDENTS WHATSAPP GROUP FOR LATEST NEWS AND INFORMATION Here.
Kindly note that this information will constantly be updated so keep visiting this page to read more.
I hope this article answered your question.
Do not hesitate to use the comment section if you have any questions or concerns.
Kindly stay tuned and share this article with your friends.
Thanks for reading.