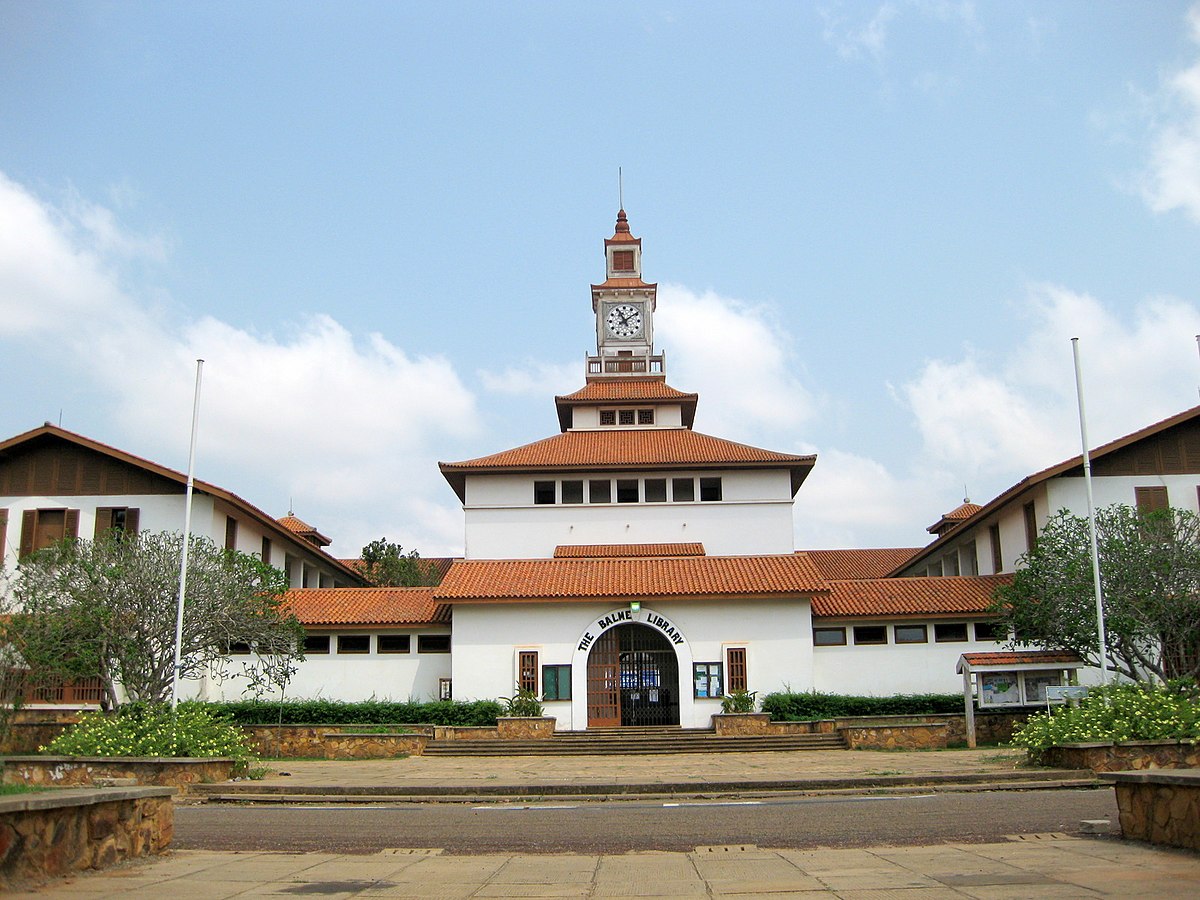 UG School Of Biological Sciences.
The University of Ghana is one of Ghana's leading Universities and it is located at Legon, a few kilometres away from the centre of Accra.
According to https://www.usnews.com, University of Ghana ranked 916th in Best Global Universities.
According to https://www.ug.edu.gh, The 2022 AD Scientific Index, which has more focus on the biophysical sciences, places the University of Ghana as first in Ghana, 15th out of the 2,049 universities in Africa, and at 1,704 out of 14,284 universities surveyed globally.
Biological sciences is the study of life and living organisms, their life cycles, adaptations and environment.
The School of Biological Sciences was established in August 2014, when the University adopted the collegiate system of governance. 
SBS is one of the schools under the College of Basic and Applied Sciences (CBAS) of the university.
The School is made of five Departments namely:
Animal Biology and Conservation Science (ABCS);
Biochemistry, Cell and Molecular Biology (BCMB);
Plant and Environmental Biology (PEB);
Marine and Fisheries Sciences (MFS); and
Nutrition and Food Science (NFS).
The departments in the School support first years students of Medical School, Dental School, Nursing School and the Biomedical and Allied Health Sciences with the basic science courses.
UG School Of Biological Sciences Objectives.
To offer students the opportunity to discover and fulfil their potential in various fields of science.
To improve academia and industry collaboration to achieve the University's goals.
To endeavour to have more postgraduate programmes and improve on their postgraduate intake.
To bring existing and new academic programmes that are geared towards preparing the students for careers in this changing national and international world.
Collaboration with other Universities both locally and internationally in all aspects of academia.
UG School Of Biological Sciences Vision and Mission.
VISION:
To be a school capable of conducting high quality cutting edge research and training of both faculty and students in the Biological Sciences.
MISSION:
To churn out world class Biological Scientists with competences and experiences to meet national and global needs.
UG School Of Biological Sciences Contact Details.
School (UG) email address: deansbs@ug.edu.gh.
Telephone number:
+233-303964988
For further information and clarification, you can check their official website at www.bioscience.ug.edu.gh..
I hope this article answered your question.
Know how to get Your Teachers' Registered Number Through The NTC Portal Here.
Also check out NTC Here.
Check out the NTA Portal Here.
Know how to apply for the NTC Licensure Exams.
How well do you know the University Of Education, Winneba? Read Here.
Know more about the Ministry Of Education.
Guess who your Minister of Education is? Get to know him Here.
Read on Sexual Education In Ghana.
Know more about GhanaPay.
Click here to know Colleges Affiliated To UG.
Check out BA Courses In Legon, BA In Education Courses and City Campus.
Click Here to know more about the UG Department of English.
Ever heard about the University of Ghana Credit Union? Click Here to read more.
Read more about the University of Ghana Sports Directorate.
Kindly note that this information will constantly be updated so keep visiting this page to read more.
Do not hesitate to use the comment space below if you have any questions or concerns about the recruitment.
Kindly stay tuned and share this article with your friends.
Thanks for reading.