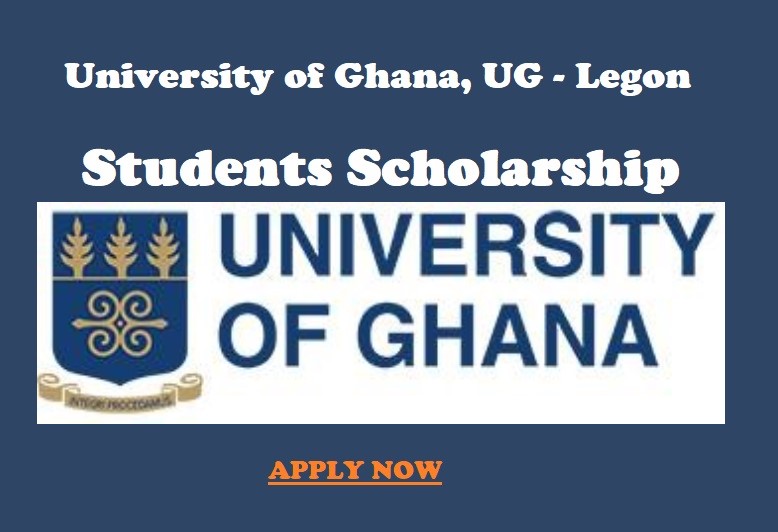 UG Student Financial Aid.
The University of Ghana, the premier university and the largest university in Ghana was founded as the University College of the Gold Coast by Ordinance on August 11, 1948 for the purpose of providing and promoting university education, learning and research.
The University of Ghana is one of Ghana's leading Universities.
According to https://www.usnews.com, University of Ghana ranked 916th in Best Global Universities.
According to https://www.ug.edu.gh, The 2022 AD Scientific Index, which has more focus on the biophysical sciences, places the University of Ghana as first in Ghana, 15th out of the 2,049 universities in Africa, and at 1,704 out of 14,284 universities surveyed globally.
The University of Ghana is also known as the Most Beautiful University in Ghana.
What Is A Scholarship?
https://www.washoeschools.net defines Scholarships as financial aid awards designed to help students pay for college.
A scholarship maybe a one time check. Other university scholarships are renewable and provide money for students each semester or school year.
Wikipedia also defines a scholarship as a form of financial aid awarded to students to further education. Scholarships are awarded based upon various criteria, such as academic merit, diversity and inclusion, athletic skill, and financial need. Scholarship criteria usually reflect the values and goals of the donor or founder of the award.
There are two types of scholarships according to http://collegecountdown.com. They are as follows;
Merit Scholarships.
Private Scholarships.
Scholarships Available In University Of Ghana.
The scholarships available in the University Of Ghana are under the auspices of the Students Financial Aid Office(SFAO).
SFAO supports the mission of the University to develop world-class human resources with capabilities to meet national development needs, and its aspirations to significantly reduce or eliminate financial barriers that might prohibit or inhibit students' access to the University of Ghana.
Below are the scholarships available in the University of Ghana.
Educational Pathways International scholarship scheme.
UG Scholarship.
SRC Yi Bi Boa Scholarship Scheme.
Fondazione Edu Scholarship.
The Larry Addo Scholarship for First Years.
Sadhu T.L. Vaswani/Indian Association of Ghana Endowment Fund.
The GE Scholarship.
The EY CSR Scholarship for First Years.
UG-Tullow Tertiary Scholarship Scheme.
UG Student Financial Aid Eligibility.
In order to qualify to apply for and receive the UG Student financial aid, a student must meet all of the following requirements:
Be enrolled as a regular student in full time programme of study.
Be able to demonstrate financial need.
Be making excellent academic progress as determined by the University.
If you are unsure about any of the criteria stated above, please contact the Students Financial Aid Office.
The application process for financial aid for continuing students commences in November of each year. The awards are made by the end of the second semester, to be utilised in the following academic year.
CONTACT DETAILS.
Office Location: House No. 11 East Legon – Main Campus behind the College of Agriculture and Consumer Sciences and opposite CEGENSA.
E-mail: finaid@ug.edu.gh
Telephone: 020 518 6904 / 0206804077 or 0303-965240
Postal Address:
Students Financial Aid Office
University of Ghana
P.O. Box LG 25, Legon
ACCRA. GHANA
I hope this article answered your question.
Also check out Is University of Ghana Admission List Out?
And check out UG Hall Registration for freshmen and UG Volta Hall.
As well as UG Box Number.
As well as UG Legon Official Website.
Do not forget to check out UG Education Courses.
And UG Mature Students Courses.
Want to know how to write an excellent research proposal or thesis, check this out UG Research Proposal Format.
Learn more about the UGRC Registration System Guide.
Check out University Of Ghana Amnesty, UG Law School and Does UG offer International Relations?
Kindly note that this information will constantly be updated so keep visiting this page to read more.
Do not hesitate to use the comment section if you have any questions or concerns.
Kindly stay tuned and share this article with your friends.
Thanks for reading.