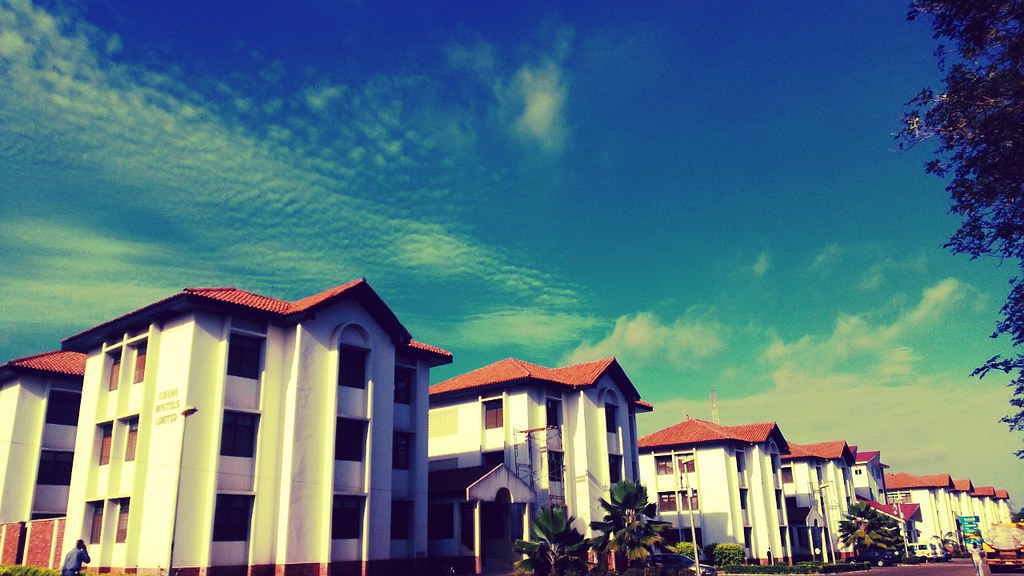 UG Volta Hall.
The University of Ghana, the premier university and the largest university in Ghana was founded as the University College of the Gold Coast by Ordinance on August 11, 1948 for the purpose of providing and promoting university education, learning and research.
The University of Ghana is one of Ghana's leading Universities.
According to https://www.usnews.com, University of Ghana ranked 916th in Best Global Universities.
According to https://www.ug.edu.gh, The 2022 AD Scientific Index, which has more focus on the biophysical sciences, places the University of Ghana as first in Ghana, 15th out of the 2,049 universities in Africa, and at 1,704 out of 14,284 universities surveyed globally.
The University of Ghana is also known as the Most Beautiful University in Ghana.
According to entervarsity.com, The university is primarily residential, providing accommodation in Halls of Residence for both undergraduate and postgraduate students as well as flats and guest rooms for senior members and guests. There are 16 halls of residences in UG and they are listed below.
Halls Of Residences In UG.
Mensah Sarbah Hall (Unisex).
Commonwealth Hall (males only).
Volta Hall (females only).
James Topp Nelson Yankah Hall.
Akuafo Hall Annexes C & D.
Mensah Sarbah Hall Annexes C & D.
Elizabeth Frances Sey Hall.
International Students Hall.
There are many hostels and other establishments offering short and long-term accommodation located close to the University of Ghana and we have listed a few below.
Valco Trust Hostel Annex (postgraduate students only).
SSNIT Hostels [Ghana Hostels Limited1 (unisex)
What Is The Best Hall In UG?
Mensah Sarbah hall is indisputably the best mixed hall on campus having won many laurels. The hall boasts of a traditional outfit known as the ORKO(Common Sense Rules).
UG Volta Hall.
Volta hall is the University Of Ghana's only all female hall on campus known for their discipline and neatness. The hall has churned out many respectable women such as the first female Chief Justice Georgina Theodora-Wood.
UG Volta Hall Address.
Volta Hall is located at J.K.M. Hodasi Rd, Accra, Ghana, Greater Accra Region.
Website: www.ug.edu.gh
Email: pad@ug.edu.gh
Also check out Is University of Ghana Admission List Out?
And check out UG Hall Registration for freshmen.
As well as UG Box Number.
As well as UG Legon Official Website.
Do not forget to check out UG Education Courses.
And UG Mature Students Courses.
Want to know how to write an excellent research proposal or thesis, check this out UG Research Proposal Format.
Check out University Of Ghana Amnesty, UG Law School and Does UG offer International Relations?
You can also join the UG STUDENTS WHATSAPP GROUP FOR LATEST NEWS AND INFORMATION Here.
Kindly note that this information will constantly be updated so keep visiting this page to read more.
I hope this article answered your question.
Do not hesitate to use the comment section if you have any questions or concerns.
Kindly stay tuned and share this article with your friends.
Thanks for reading.