UK OPENS A DOOR FOR GHANAIAN TEACHERS
All You Need To Know About How To Apply For QTS via TRA
UK OPENS A DOOR FOR GHANAIAN TEACHERS
The United Kingdom has listed Ghana among the African countries whose citizens are eligible to apply for qualified teacher status through the Teaching Regulation Agency from February 2023.
The United Kingdom has launched a programme which aims to recruit professionally equipped teachers from nine (9) countries worldwide.
Teachers with teaching qualification from these countries will be able to apply for QTS via TRA.
UK OPENS A DOOR FOR GHANAIAN TEACHERS
Out of the nine countries below, only four represent Africa.
Ghana
Hong Kong
 India
Jamaica
Nigeria
Singapore
South Africa
Ukraine
 Zimbabwe
The reason for selecting these countries are as follows;
The UK Government has a strong educational bond with the countries above.
Teachers from these countries are seen as an asset in the UK teaching community.
 Teachers in these countries have an established interest in teaching in UK.
CHECK YOUR 2022/2023 UG ADMISSION STATUS Here.
What Qualification Do You Need?
To be eligible, you must have the following qualifications;
An Undergraduate degree equivalent to the academic standard as a UK bachelor's degree as verified by UK ENIC.
Must have completed teacher training that meets the standard of a Level 6 qualification and is of at least the same length as an English initial teacher training course.
Have a minimum of one year teaching experience from their country of origin.
Have the professional status needed to be a teacher in the country where you qualified, and not be subject to restrictions on your practice.
Be qualified to teach children aged between 5 to 16 years.
"Teachers from all eligible countries will have to show they meet a consistent set of criteria for the award of QTS. Over time, this route will be opened to qualified teachers from every country outside the UK," the UK government said in a statement.
UK OPENS A DOOR FOR GHANAIAN TEACHERS
What Is QTS?
Qualified teacher status (QTS) is a legal requirement to teach in many English schools and is considered desirable for teachers in the majority of schools in England.
He further said that; "The teachers can be recruited directly from their countries of origin provided their employer sponsors a critical skills visa for them.
The visa will be used along with the general or immigration visa. In due course, this type of visa would be opened to teachers from all over the world."
As part of retaining teaching staff, the United Kingdom intends to have a base salary of about 30500 pounds per annum for the lowest-paid teachers.
To know more about the apply for QTS in England service and the new criteria for overseas teachers applying for QTS, reach out to them via their mail at teach.inengland@education.gov.uk.
For enquiries about applying for QTS, email qts.enquiries@education.gov.uk
OR
CALL: 020 7593 5394.
For further information, check out their website Here.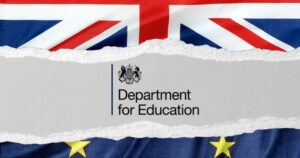 FAQs
How do I get a QTS online?
You can apply to a UK government-approved teacher training provider in England for an assessment showing you meet the standards for QTS. You do not need to visit the UK to be assessed and gain QTS.
Apply for assessment only QTS
1. have to pay a fee.
2. not have to undergo any further training.
3. not have to visit the UK.
Is TRN the same as QTS number?
Qualified teacher status (QTS), General Teaching Council (GTC), Department for Education (DE), Department for Education and Skills (DfES) or Department for Children, Schools and Families (DCSF) numbers are the same as TRNs and can be entered as normal.
How long does it take to get a QTS?
You can apply for QTS. It should take between 2 and 4 weeks to process your application.
How much does QTS cost?
Home 2022/23 – £2,700
The fees need to be met by the candidate or their supporting school or a combination of both. The cost covers the following: application and initial screening; initial assessment day (interview at school with head teacher and university tutor).
Is it easy to get QTS?
Entry requirements for QTS courses include having an undergraduate degree and GCSEs at level 4/grade C or above in Maths and English. You'll also need a level 4/grade C or above in Science if you want to be a primary school teacher.
Do you have to pay for QTS?
You'll earn a salary while you train towards your Qualified Teacher Status (QTS) recommendation, and won't need to pay any tuition fees. This route is available for both primary and secondary teaching, and is run by individual schools or a group of schools.
UK OPENS A DOOR FOR GHANAIAN TEACHERS
Can I get QTS without PGCE?
QTS means you have qualified teacher status– this means that you are qualified to teach in any school in England.
A PGCE is a post- graduate certificate in education. This means you have a Masters level certificate in the study of education. You can have QTS without a PGCE which will allow you to teach.
Can I teach in UK without QTS?
Teachers who qualified outside the UK can work in English schools for up to 4 years without QTS. However, obtaining QTS will make it easier for you to find work and develop your career as a teacher.
Can I get QTS with Level 5?
Aside from giving you the skills to teach in adult, community or work-based training, the Level 5 Diploma in Education and Training also allows you to apply for Qualified Teacher Learning Status (QTLS).
Can I do my QTS without a degree?
You must have an undergraduate degree or equivalent qualification to obtain QTS. You also need to have completed a teacher training programme or to have been formally assessed by an approved provider as meeting the required standards – this is known as the assessment-only route.
Can you fail QTS?
Once QTS has been awarded, the teacher becomes an NQT and is required to begin the induction period. Until they have successfully completed this they remain an NQT. If they fail their induction, they are barred from working as a qualified teacher, although their QTS award is not removed
This article was written to enlighten you on how you can apply for QTS via the United Kingdom Teaching Regulation Agency which starts from February 1, 2023.
If you got value, share this article with your friends on social media platforms to show your support.
Do not hesitate to use the comment space below if you have any questions, concerns or thoughts.