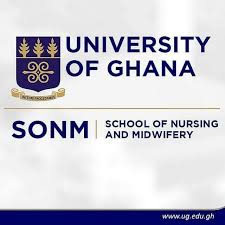 There are a lot of Universities offering BSc Nursing in Ghana.
Nursing is one of the prominent and awesome careers in Ghana. It is offered in most of the Universities and even colleges in the country. 
It is one of the few programmes that non-science students can go into. Normally, it is believed that students who offer science-related courses are those qualified to offer Nursing and its related programmes at the Universities.
WHO IS A NURSE?
According to https://simple.Wikipedia.org, A nurse is a person who is trained to give care to people who are sick or injured. Nurses work with doctors and other health care workers to make patients well and to keep them fit and healthy. Nurses also help with end-of-life needs and assist other family members with grieving.
ROLES OF NURSES.
Below are some roles of nurses according to https://www.news.medical.net,
Record medical history and symptoms.
Collaborate with teams to plan for patient care.
Advocate for the health and wellbeing of patients.
Monitor patient health and record signs.
Administer medications and treatments.
Operate medical equipment.
Perform diagnostic tests.
Educate patients about management of illnesses.
Provide support and advice to patients.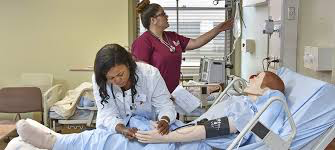 TYPES OF NURSES IN GHANA.
Nurse-midwife.
Clinical nurse. 
Registered Nurse.
Nursing Researchers.
Licensed Practical Nurse.
Oncology Nurse.
Intensive Care Unit Registered Nurse.
Neonatal Nursing.
Orthopaedic Nurse.
Operating Room Nurse.
Psychiatric Nurse.
Travel Nurse.
Public Health Nurse.
Nutrition and Fitness Nursing.
Flight Nurse.
Geriatric Nurse.
Paediatric Nurse.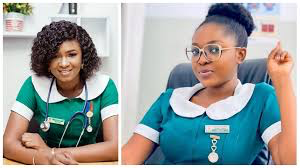 NURSES SALARY IN GHANA.
A nurse in Ghana earns an average of Gh¢ 28,252.26 and Gh¢ 37,669.68 per annum.
UNIVERSITIES OFFERING BSC NURSING IN GHANA.
Ghana has many private and public nursing schools accredited by the Ministry of Health. Below are some of the universities in Ghana that you can enroll in to get a Bachelor of Science in Nursing (BSc Nursing).
PUBLIC UNIVERSITIES.
The University of Energy and Natural Resources.
Kwame Nkrumah University of Science and Technology.
University of Ghana.
University of Developmental Studies.
5. University of Health and Alied Sciences.
PRIVATE UNIVERSITIES.
Presbyterian University College Ghana.
Central University College.
Ghana Baptist University College.
KAAF University College.
Pentecost University College.
Garden City University College.
All Nations University College.
Christian Service University College.
Valley View University.
There are colleges that offer Certification and Diploma too. You can check them out here Nursing Colleges in Ghana.
If you feel, we have left out any school please let us know in the comment section.
I hope this article answered your question.
Don't hesitate to use the comment section if you have any questions or concerns.
Kindly stay tuned and share this article with your friends.
Thanks for reading.