What You Need To Know About The Seven-Time NSMQ Champion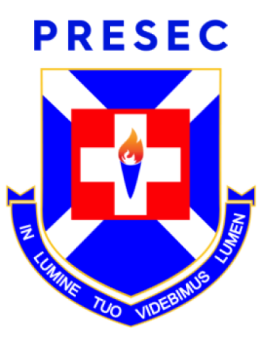 What You Need To Know About The Seven-Time NSMQ Champion.
Presbyterian Boys' Secondary School (PRESEC – Legon) has been a Seven Time National Science And Maths Quiz Champion.
It was pioneered as a second cycle school for boys in 1938 under the administration of the Presbyterian Church of the Gold Coast (Ghana). PRESEC was originally located at Odumase-Krobo in the Eastern Region of Ghana.
The school has a connection with its sister schools; Aburi Girls Senior High School and Krobo Girls Senior High School.
What You Need To Know About The Seven-Time NSMQ Champion
PRESEC-LEGON has consistently been one of the best Senior High Schools in Ghana. It is also one of the secondary schools in Ghana with the highest enrollment and largest number of classrooms.
The school's exceptional performance in the American SAT exams, WASSCE, National constitution quiz and National Science and Maths quiz has won the hearts of many in Ghana and abroad.
An old student of PRESEC-LEGON is called an odadee or (odade3). It means baobab treewhich does well in the Greater Accra Region of the country.
The baobab tree is a Ghanaian symbol of knowledge, resourcefulness and strength.
Odadee or Baobab refers to the hardy, resilient and dynamic nature of the old students of PRESEC-LEGON.
The Baobab tree grows even when there is little water available. The symbol of the school is aburning torch which refers to the light of God which directs the students. It is summarized in latin as "In lumine tuo videbimus lumen".
I hope this article answered your question.
Check out National Science And Maths Quiz Past Winners.
Get to know Kintampo College of Health and Well-Being Cut-Off Points.
Read the story of a Ghanaian Public Speaker who grew up in the Orphanage but still became who he aimed to be HERE.
Click Here to know about the fifty (50) top Science SHS In Ghana.
Click Here to know Tertiary Institutions In Ghana.
Check out NTC To License Private School Teachers.
Find out about the Tertiary Scholarships In Ghana.
Click Here to know more about Ghana Immigration Service Medical Screening.
Read more about the Ghana Immigration Service Salary Structure Here.
No knowledge is a waste right? Click here to know about the Ghana Police Service Medical Screening.
What do you know about The Ghana Prison Service Medical Screening.
Check out Some Likely BECE Literature Questions.
Click Here to access BECE Instructions Candidates Must Heed To.
Kindly note that this information will constantly be updated so keep visiting this page to read more.
Do not hesitate to use the comment space below if you have any questions or concerns.
Kindly stay tuned and share this article with your friends.
Thanks for reading.