Adisadel College becomes 1st SHS to take lead in STEM education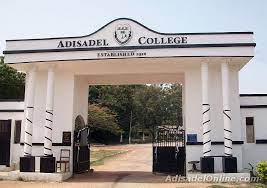 Cape Coast-based Adisadel College also known as ADISCO has become the first Senior High School (SHS) in the country to take the lead in STEM education after old students of the all boys' school built a STEM centre.
The Minister for Education, Dr Yaw Osei Adutwum in a post sighted by EducationWeb said his outfit will support the  Anglican boys' boarding school with the needed science and technology equipment to operate the centre.
"Adisadel College has taken the lead in STEM education by building a STEM centre sponsored by the old students. On behalf of the Ministry of Education, I announced our support to the centre with the needed equipment," he stated.
Describing Adisadel College as a world-class high school, the Education Minister commended the teaching and non-teaching staff and 1998 old students of ADISCO for their enormous support and huge investment in the school.
"I am committed to supporting the 1998 year group in their legacy project. Thank you for making me an honorary associate of the Santaclausian fraternity," the Member of Parliament for Bosomtwe constituency told the school.
In a related development, the Ministry of Education (MoE) has disclosed the Ghana Education Service (GES) has commenced training of teachers for the purpose to teach STEM at the public secondary school level.
The Education Ministry in the rejoinder release sighted by EducationWeb said the Ghana Education Service recently trained about 68 science teachers and Lab Technicians drawn from 17 public Senior High Schools in the country.
"The Ghana Education Service (GES) has also recently recruited about 600 Information Technology Coordinators, all in a bid to promote the study of STEM through the integration of technology," the Ministry said in a rejoinder this month.
The Ministry of Education (MoE) rejoinder comes after Prof Rose Emma Mamaa Entsua-Mensah in her open letter to the Minister for Education asked if teachers have been trained for the soon to be operationalized STEM schools.
In her letter, she also entreated the central government to pay the teachers to be recruited and trained as the government STEM school teachers well for them effectively teach students all that they need to know about STEM.
source: educationweb.com.gh