Army service refers to the period that an individual spends serving in a military force, typically the army. Army service can involve various roles and responsibilities, including combat duty, support roles, training, and administration.
Army service can be a challenging and demanding physical and mental experience, but it can also be rewarding and fulfilling. It can provide individuals with valuable skills, such as leadership, teamwork, and discipline, and can also provide opportunities for education and training.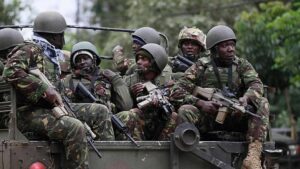 WHAT YOU NEED TO KNOW ABOUT THE GHANA ARMY SERVICE
The Ghana Armed Forces are the unified armed force of Ghana, comprising the Army, Navy, and Air Force. The Ghana Army is the ground branch of the Ghana Armed Forces, responsible for defending the territorial integrity of Ghana, and assisting in maintaining internal security and public order.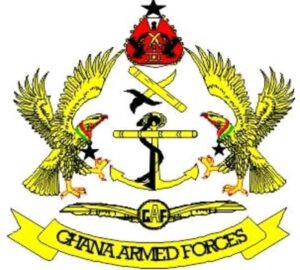 In Ghana, military service is voluntary, and individuals can enlist in the Ghana Armed Forces as regular soldiers, officers, or specialists. To be eligible for enlistment, individuals must meet certain requirements, such as age, education, and physical fitness.
Ghana has a long history of contributing troops to international peacekeeping missions under the United Nations, the African Union, and other international organizations. Ghanaian soldiers have served in various countries, including Liberia, Sierra Leone, Sudan, and South Sudan.
In addition to their primary role of defending the country and maintaining the internal security, the Ghana Army is also involved in a range of community development and humanitarian activities, such as constructing schools, providing medical assistance, and supporting disaster relief efforts.
what is the age limit for the Ghana Army service?

The age limit for enlistment in the Ghana Army varies depending on the type of recruitment.
For Regular Commission, for individuals who wish to become officers, the minimum age is 18 and the maximum is 28.
For Short Service Commission, which is also for officer candidates, the minimum age is 20 and the maximum age is 30.
For Regular Enlistment, which is for individuals who wish to enlist as soldiers, the minimum age is 18 and the maximum age is 25.
It is important to note that these age limits may change from time to time, and other eligibility criteria such as education, physical fitness, and citizenship may also apply. As such, interested individuals should consult the Ghana Armed Forces recruitment website or visit a recruitment center for the most up-to-date information.
NB: Also, the person must be medically fit according to Ghana Armed Forces standards.
What disqualifies you from joining the Army?
These disqualifications can include illegal drug use, alcohol dependence, not meeting height/weight requirements, and having certain contagious diseases, among others. Additionally, law violations can prevent you from enlisting, such as being convicted of any crime that prohibits you from carrying a firearm.
Why does the military have an age limit?
Minimum and maximum military enlistment age limits for potential enlistees ensure they have had the opportunity to meet their minimal education requirements and are in good physical condition. The goal is to recruit educated, able-bodied enlistees, minimize the risk of injury, and reduce their recovery time if injured.
"In conclusion, the age limit for recruitment into the Ghana Armed Forces is an important policy that affects the recruitment process and the overall effectiveness of the military. While age limits may have advantages, such as ensuring a physically fit and capable force, it is also important to consider the potential limitations they may place on recruiting a diverse and talented pool of candidates