Akatakyie AU Group Hands Over GHS300,000 Duplex To Opoku Ware School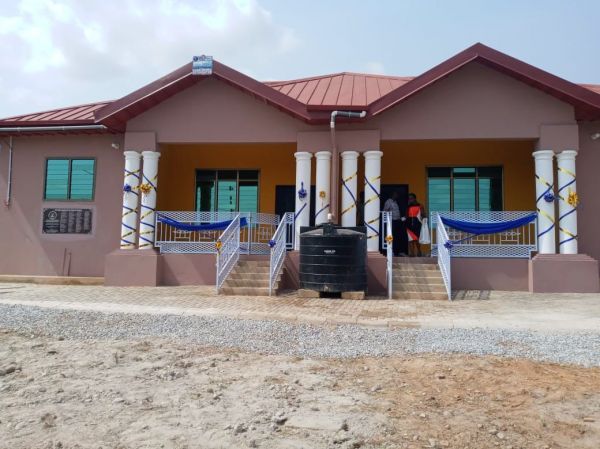 The AU group of Opoku Ware alumni, which graduated from the school in 1996, has donated a duplex for staff accommodation to the school at a brief but colourful inauguration ceremony held on campus yesterday. The two unit-accommodation, which is valued at GHS300,000, each has a two-bedroom facility.
The President of the group, Katakyie Andrew Osei Adu Akoto (AU247) explained that the group had embarked on the project to mark the silver jubilee of their graduation from the school and also as a 70th-anniversary birthday gift to the school. He explained further that the group selected staff accommodation because they were away many of the tutors live off-campus, which in turn affects discipline on campus, especially after classes.
" We had to do something to demonstrate our support for the teachers who work so hard to bring up these young boys and try to make an impact on their lives and also lift the school's image", he said.
The headmaster of the school, Rev. Fr. Stephen Owusu-Sekyere, expressed his gratitude on behalf of the school for the kind gesture and praised the AU group for their selflessness and love for their school. He stated that he was very gratified by the relationship he has had with the alumni fraternity since assuming office and prayed this relationship would endure in the times ahead.
A member of the school's governing board, Kat. J B Danquah (AL53) who is also the alumni's immediate past president and a member of the 70th anniversary planning committee, also commended the group for their project and indicated that the board will continue to work hand-in-hand with management to ensure that staff accommodation on campus is given priority attention.
A pioneer student of the school, Kat Lawrence Gyempeh (K36) was also full of praise for the group and noted that over the years, the school's population, like that of many schools in the country, had grown in leaps and bounds. He was confident that the school, together with important stakeholders like its old boys, will continue to cooperate to make the school a much better place.
The building was blessed and formally inaugurated by the Vicar-General of the Metropolitan Archdiocese of Kumasi, on behalf of the Archbishop, Most. Rev Gabriel Anokye, who is an old boy of the school.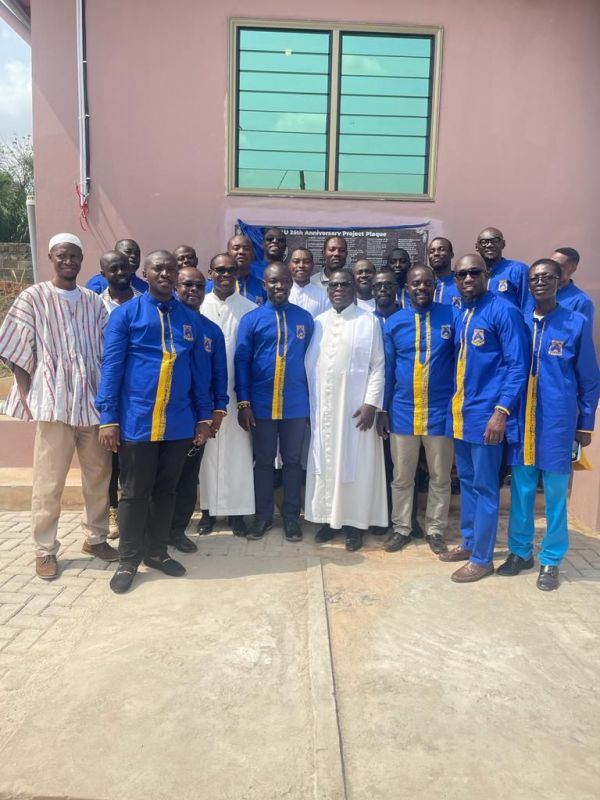 Source: Peacefmonline.com/Ghana