A brilliant young Ghanaian has show that, she is not just beautiful but has "beauty with brains" by emerging as the best graduating student of the university of Ghana business school.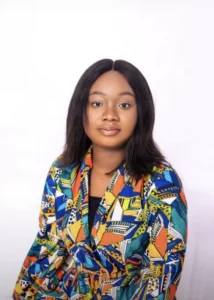 Mirabel Etornam Afeke graduated with First Class Honours in Bachelor of Science in Administration with Accounting major and topped the overall best graduating student in her department as well as the topmost student in the Business School of the University of Ghana with a FCGPA of 3.95.
Mirabel Etornam plans to further her professional development by acquiring a professional certification from the Association of Certified Chartered Accountants (ACCA), and to pursue graduate studies in Accounting and Finance.
Now the gender is indeed changing, at first men where considered to brilliant in academia but the lady of nowadays are providing that they can indeed do better than men. Congratulations to her.
Source: gh. operanews