Ahead of the Common Core Program Workshop for all JHS Teachers, the official program outline has been made available to all. However many other documents have been circulating on social media. Below is the authentic schedule for the three day training session.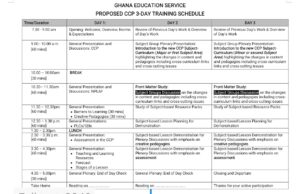 Proposed 3-day CCP Trainig Schedule Paa
This fake one has been circulating on the social media and teachers and Facilitators have been aaked to disregard it.