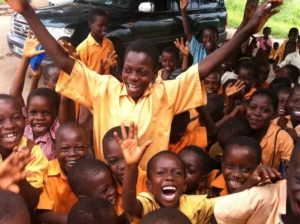 Management of the Ghana Education Service (GES) has released list of Public Holidays for Pre-tertiary Schools (Basic and Senior High Schools).
The list of Holidays released by the Ghana Education Service is contained in 2022 Academic Calendar for Pre-tertiary Schools across Ghana.
Management has noted that, a total of twelve (12) holidays shall be observed throughout the 2022 academic year by schools.
According to the information, schools will observed holidays such as, Constitutional Day, Independence Day, Good Friday, Easter Monday, Labour Day, Eid Al-Fitr, Eid Al-Adha, Founder's Day, Kwame Nkrumah Memorial Day, Farmer's Day, Christmas Day and Boxing Day in 2022.
READ ALSO: GES issues strict directive on implementation of 2022 Academic Calendar
Find below, a table of Holidays and their respective dates as captured by GES in its academic calendar. 
| | |
| --- | --- |
| DATE | HOLIDAYS |
| 7TH JANUARY | CONSTITUTIONAL DAY |
| 6TH MARCH | INDEPENDENCE DAY |
| 15TH APRIL | GOOD FRIDAY |
| 18TH APRIL | EASTER MONDAY |
| 2ND MAY | LABOUR DAY |
| 3RD MAY | EID AL-FITR |
| 11TH JULY | EID AL-ADHA |
| 4TH AUGUST | FOUNDERS' DAY |
| 21ST SEPTEMBER | KWAME NKRUMAH MEMORIAL DAY |
| 2ND DECEMBER | FARMER'S DAY |
| 25TH DECEMBER | CHRISTMAS DAY |
| 26TH DECEMBER | BOXING DAY |
SOURCE: Coverghana.com.gh