0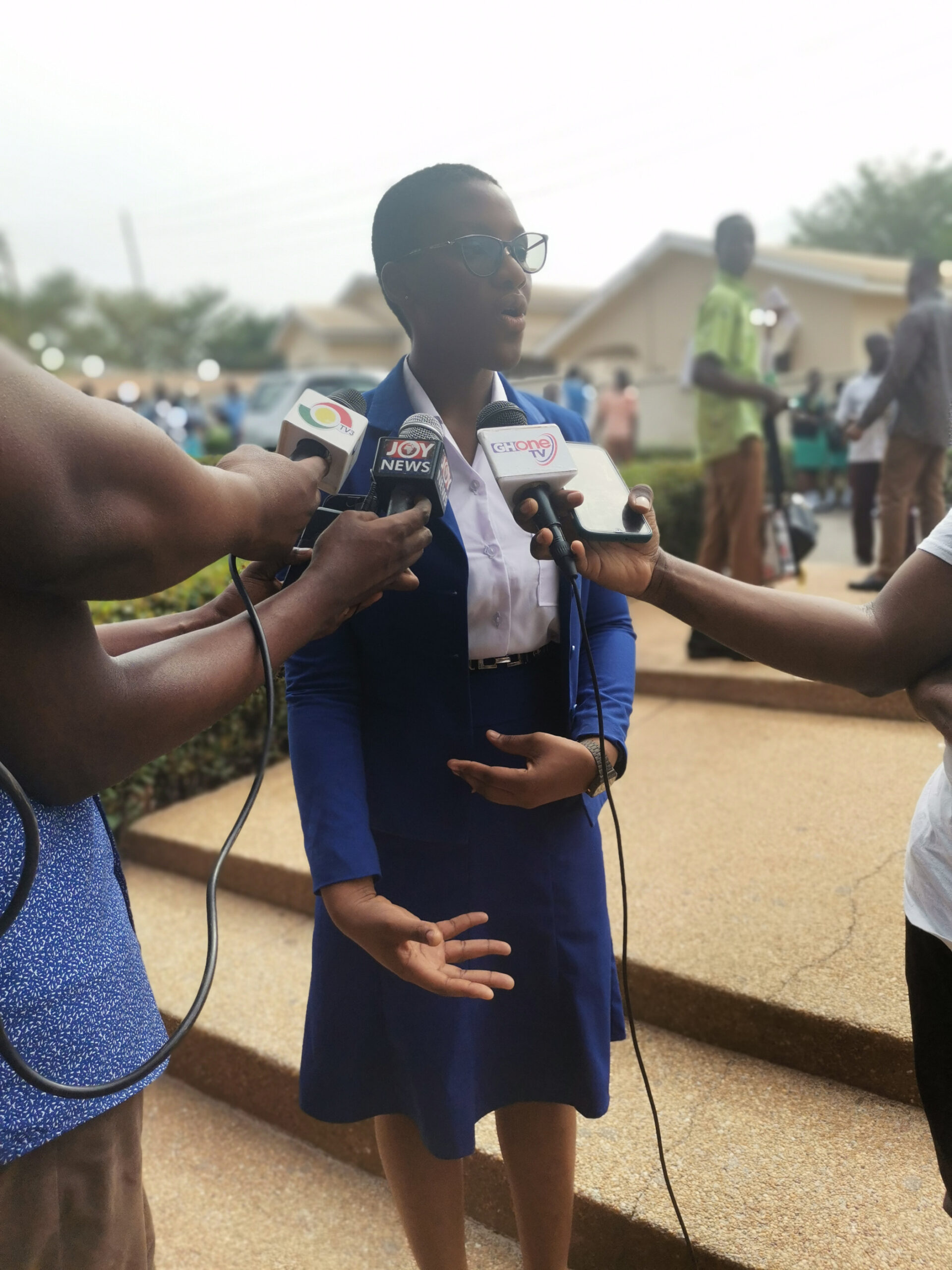 The Regional President of the Ashanti Regional Students Representative Council Delancy Ama Aya, a student of KNUST SHS has called on the Ghana Education Service as a matter of urgency to outdoor the code of Conduct for Students of senior high schools.
The Regional President made the call durian the First General Meeting and Launch of the silver (25th) Anniversary of the Ashanti Regional Students Representative Council at Anglican SHS.
Various stakeholders have been agitating for the code of CONDUCT for students to be outdoored to give a clear understanding of how students are supposed to conduct themselves and the Do's and Don'ts in the various senior high schools.
Reading her Presidential speech as the 4th lady SRC President of the ARSRC in the 25 year history of the Council, the ARSRC President stated "we call on the GES to fast track the release of students code of conduct to replace the old one which is out of touch after many years of usage in schools" The new code which will reflect the exigencies of our current behavior as students will be useful in schools and check the excesses of students which at times are not captured in the old code of Conduct."
The new document has been in draft form for a long time with with the final document expected to be outdoored soon.
Delancy Ama Aya made the call when one hundred and twenty-three (123) senior high and technical schools met at Kass at the 25th Anniversary of the Ashanti Regional Students Representative Council.
Below is the draft code of Conduct which is going through various reviews by different stakeholders of Education.