HOW TO CHECK YOUR 2022/2023 GCTU ADMISSION STATUS
Ghana's technology university is globally and academically centred.Founded in 2005, the Ghana Communication Technology University was initially known as Ghana Technology University College and Ghana Telecom University College.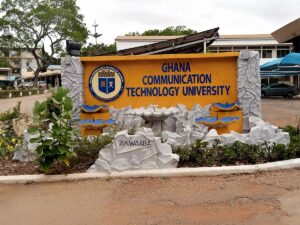 The administration of the Ghana Communication Technology University has published the list of students who have been offered temporal admission in the institution for the next academic year.
Below is a step by step guide on how to check your 2022/2023 GCTU admission status on the Ghana Communication Technology University Portal.

How To Check Your 2022/2023 GCTU Admission Status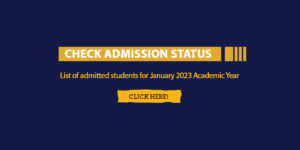 Enter the Voucher Serial Number and

 

Pin that you used for the application process.
Click on the "LOGIN" button to gain access to your admission status.
Go ahead to print your Ghana Communication Technology University Admission Letter.
Felicitation to you if you have been admitted to one of Ghana's Prestigious Universities, Ghana Communication Technology University.
ALSO READ How To Check Your 2022/2023 ZUC Admission Status.
FAQs
Is D7 accepted in Ghana Telecom University?
WASSCE applicants must have passes (i.e., A1-D7) in three core subjects including English Language, Mathematics and Integrated Science/Social Studies in addition to passes (i.e., A1-D7) in any three elective subjects.
How much is the forms for Ghana Telecom?
Applicants should please note that application submitted will not be processed until the cost of application form of GH¢150.00 is settled.
Is Ghana Telecom University forms still available?
The Ghana Technology University College (GTUC) has announced the sale of admission forms for admission into the various programmes for the next Academic Year.
How to apply for GCTU online?
Visit GCTU website: gctu.edu.gh. Download the application form online and fill. Remember to attach your passport sized photograph and other documents relevant to your application.
Does D7 means fail?
In WASSCE, D7 is used to specify a weak performance on the candidate's result sheet. Meaning that the result owner did not perform well on that paper. Its marks are ranged from 49 to 45.
How many faculties are in GCTU?
The University College currently has three faculties – the Faculty of Engineering, Faculty of Informatics, and the Faculty of IT Business.
Is communication studies offered in Legon?
The Department offers three graduate degree programmes – Master of Arts in Communication Studies, Master of Philosophy in Communication Studies and Doctor of Philosophy in Communication Studies.
Related Searches.
Ghana communication technology university logo, Ghana telecom university hostels.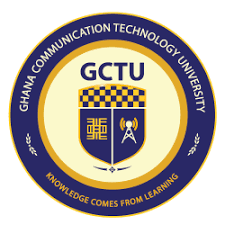 This article was written to guide you on how you can check your Ghana communication Technology University Admission Status.

If you got value, share this article with your friends on social media platforms to show your support.
Do not hesitate to use the comment space below if you have any questions, concerns or thoughts.