HOW TO CHECK YOUR 2022/2023 KTU ADMISSION STATUS
All You Need To Know About Your KTU Admission status
HOW TO CHECK YOUR 2022/2023 KTU ADMISSION STATUS
Being one of the ten technical universities instituted in almost every region in Ghana, Koforidua Technical University has supported the country's industrial growth by nurturing high-level-career-oriented manpower.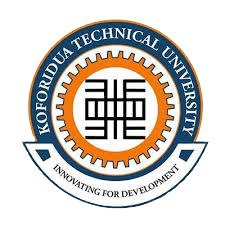 The administration of the Koforidua Technical University has published the list of students who have been offered temporal admission in the institution for the next academic year.
Below is a step by step guide on how to check your 2022/2023 KTU admission status on the Koforidua Technical University Portal.
How To Check Your 2022/2023 KTU Admission Status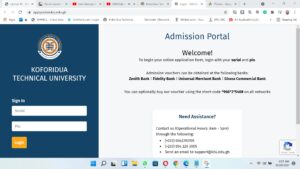 Enter the Voucher Serial Number and

 

Pin that you used for the application process.
Click on the "LOGIN" button to gain access to your admission status.
Go ahead to print your Koforidua Technical University Admission Letter.
Felicitation to you if you have been admitted to Koforidua Technical University.
CHECK OUT 2022/2023 HTU Admission Status Checker.
FAQs
Is Koforidua Technical University forms for 2022 2023 Out?
The Koforidua Technical University (KTU) form for 2022/2023 is now available online via www.ktu.edu.gh and registration of KTU form will commence by May, 2022.
Does KTU take D7?
It is significant to note that this year, the University used the approved requirements from NCTE and NAB strictly in admitting students. This means 50% of applicants who have just a D7 or E8 in Mathematics or English could not be admitted.
Where can I buy Koforidua Technical University forms?
How To Buy KTU Admission Forms. Obtain an Application Voucher from the Post Office or from any of the following Banks/Sources: GCB Bank, Agric. Development Bank (ADB), Ecobank, Zenith Bank, Unibank, Fidelity Bank, Republic Bank and VISA Credit/Debit Card. International Students should use VISA card.
How long is a semester in KTU?
The maximum duration shall be six academic years spanning 12 semesters. Each semester shall have 72 instructional days, followed by end of semester examinations.
How can I get admission in KTU?
Access the Online forms by visiting our online application portal at https://applyonline.ktu.edu.gh with the e-voucher.
When completing the online forms, applicants will be required to upload their passport size photographs and result slips/certificates.
Note: Photographs must be on a white background.
This article was written to guide you on how you can check your Koforidua Technical University Admission Status.
If you got value, share this article with your friends on social media platforms to show your support.
Do not hesitate to use the comment space below if you have any questions, concerns or thoughts.