HOW TO CHECK YOUR 2022/2023 PUC ADMISSION STATUS
All You Need To Know About Your 2022/2023 PUC Admission Status
HOW TO CHECK YOUR 2022/2023 PUC ADMISSION STATUS
With the aim of blending modern trends which reflect Christian principles, the Presbyterian University College exist to promote university education, learning and research.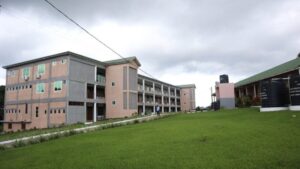 The administration of the Presbyterian University College has published the list of students who have been offered temporal admission in the institution for the next academic year.
Read about Your 2022/2023 MUCG Admission Status.
Below is a step by step guide on how to check your 2022/2023 PUC admission status on the Presbyterian University College Portal.
How To Check Your 2022/2023 PUC Admission Status
Enter the Voucher Serial Number and

 

Pin that you used for the application process.
Click on the "LOGIN" button to gain access to your admission status.
Go ahead to print your Presbyterian University College Admission Letter.
Felicitation to you if you have been admitted to one of Ghana's Prestigious Christian Universities, Presbyterian University College.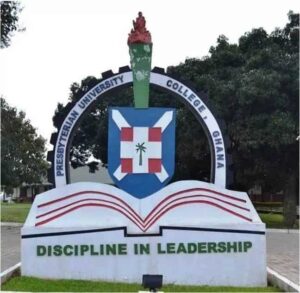 FAQs
Is Presbyterian University a government university?
The Presbyterian University, Ghana (formerly Presbyterian University College, Ghana) is a partially private & public university with multi- campuses and its headquarters located at Abetifi-Kwahu in the Eastern Region of Ghana.
How much is Presbyterian University forms?
GH¢ 120.00
Application forms can be obtained from any campus of the University for GH¢ 120.00. Alternatively, Applicants can download a PDF version of the form here. Applicants who download the PDF version are expected to add a Bank Draft (Payable to Presbyterian University, Ghana) of GH¢ 120.00 to the forms.
Is College of Education admission list out?
The latest update concerning the 2022 /2023 admission list of colleges of education is that it has been released awaiting approval of the various stakeholders.
How do I know if I've been given admission?
Many of these schools will notify you once you have been offered admission to the school by sending a text message to the phone number you used when you applied for admission to the school. This is why it is advisable that candidates provide their active phone numbers if required while applying for admission.
How much is UPSA Forms 2022?
Online Serial Numbers (OSN) for UPSA are available for purchase at the cost of GHc230.00 for Ghanaian Applicants and US$120.00 for International Applicants at the following sales points: Any Ecobank or Access Bank branch nation-wide. Any Ghana Post (Post Office) branch nation-wide.
This article was written to guide you on how you can check your Presbyterian University College Admission Status.
If you got value, share this article with your friends on social media platforms to show your support.
Do not hesitate to use the comment space below if you have any questions, concerns or thoughts.