Knust Online Library
Many people such as Patrons, Students, Pastors and all workers and researchers suggest accessing information online in their comfortable zones. This is because it saves time as compare to the traditional one. At first, the only sources of information was to visit the Traditional library. Now it has change in these 21st century as a means of digitalization.
BENEFITS OF AN ONLINE LIBRARY
Current and Updated
Many small libraries lack the adequacy of updating their libraries. This is because IN charge personnel's of the libraries would have to go and purchase the books to update their library. However, The digital library enables you to create digital library to keep you on track and current.
2. Accesses Materials Easier and faster
The digital Library enables you to access materials as quick as demanded. it helps you to search into different search engines on study fields you need. Perhaps the traditional library will delay if one needs a new material from the library.
3. It helps you locate and search for material at any time.
The digital library allows you to search for your materials at any moment of the day irrespective of the time it is but with the traditional library, it is time bounded.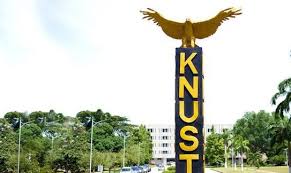 The Kwame Nkrumah University of Science and Technology has seen the use of the essence of the digital library so it has created a portal for all its applicants to access their online library for easy references.
With regards to the above, Click Here to visit the KNUST Online Library
HOW TO VISIT KNUST OFF-CAMPUS ONLINE/DIGITAL LIBRARY PORTAL.
Visit KNUST OFF-CAMPUS ONLINE /DIGITAL LIBRARY PORTAL Through KNUST OFF CAMPUS ONLINE
Enter User ID
Enter Password
Click on Login
Congratulations upon successful login and enjoy the online library.
You can also visit the Knust Academia for supplementary downloads
Visit KNUST MAIN SITE