Ministry Of Education Reveals Date For Distribution Of Textbooks For The Upper And Lower Primary New Curriculum
Ministry Of Education Reveals Date For Distribution Of Textbooks For The Upper And Lower Primary New Curriculum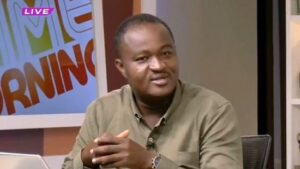 Mr. Kwasi Kwarteng, a spokesperson for the Education Ministry, has stated that textbooks for the new upper and lower primary curriculum will be sent to basic schools across the nation by March of this year.
It's been three weeks since basic schools reopened on January 18, 2022, and they still haven't received the government's mandated textbooks for teaching and learning. Related Articles
The Ghana National Association of Teachers (GNAT) has expressed worry over the government's delay in distributing textbooks.
Teachers, according to the Association's president, Rev. Dr. Isaac Owusu, are concerned that the academic calendar may be impacted by the delay. "When the teachers are teaching the lesson, the child may need a reference material to do his or her homework, to read ahead of the next day's activities, but if the child does not have any reference material and the teacher comes to class and uses his or her resource material, if the parent is unable to afford any of the private textbooks, it means this child will have no access to reference material to learn…the textbook is the primary source of reference to the textbook is the textbook is the primary source of reference to the textbook
Mr. Kwasi Kwarteng noted that the government is now working on getting textbooks suitable for use in classrooms. While recognizing the value of textbooks as teaching and learning tools, he stressed that the present curriculum is not textbook-based.
Textbooks for the new curriculum will be ready in March, according to JoyNews/AdomNews – Kwesi Kwarteng According to him, the new upper and lower primary curriculum designates textbooks as supplemental reading materials for children. "Let me use this chance to clarify something else… While we do not undervalue the relevance and importance of textbooks, I must declare unequivocally that our standard-based program is not textbook-centered. That's definitely something we'll have to keep up with as well. If we want to make it more textbook-centered, we'll have to go back to the previous curriculum. But, of course, this isn't to say that textbooks aren't necessary," he said.
According to Mr. Kwarteng, the Ministry expects the textbooks to arrive in basic schools by March. "I can affirm that in March of this year, we will begin publishing and distributing textbooks to various schools… The entire process is set to begin in March, so we're looking at March and beyond, but the most important thing is that we'll get the textbooks to them, which will serve as extra reading material.
Source: Ghana