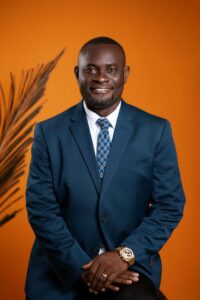 The Deputy Minister of Finance Dr. John Ampontuah Kumah has indicated that the Black Stars will be supported with additional funds aside their appoved budget when it becomes necessary.
Speaking exclusively to Akoma 87.9 Fm* in Kumasi, the Deputy Minister confirmed that the Finance Ministry has received the budget for the Afcon 2022 and it is at the deliberation stage.
He however confirmed that the Minster of Sports is doing well after sustaining a cut during a brawl in parliament.
Speaking to Akoma Fm, the Ejisu Constituency lawmaker said;
"Additional Funds will be given to the Sports Ministry for AFCON if it becomes necessary aside their approved budget*
Deputy Finance Minister Dr. John Kumah speaking to *Akoma 87.9 Fm* has revealed that additional funds will be made available to the Black Stars when the need arises in the course of the AFCON.
"I cannot confirm if indeed a budget of $5m has been approved for the Sports Ministry because I do not have the figures with me at the moment, but what I can confirm is that a budget for the said tournament has been submitted by the Sports Ministry for deliberation and approval.
One thing we should all understand is that additional funds will be given to the Sports Ministry when it becomes necessary aside the actual approved budget for the Afcon.
The Sports Minister sustained a cut in parliament during the brawl but he is in good condition cow. " He concluded.
*Dr.John Kumah on Akoma 87.9 Fm*