Top 20 Basic Schools In Ghana
All You Need To Know About The Best Schools In Ghana.
This article seeks to outline the top 20 basic schools in Ghana. A basic school is a type of educational institution that provides basic education to children aged between 6 and 15 years old. Basic education in Ghana consists of a six-year primary school cycle and a three-year junior high school cycle, which together make up the nine-year basic education program.
The primary school cycle provides children with the foundational skills they need to succeed in junior high school and beyond. The curriculum for primary schools includes subjects such as English Language, Mathematics, Science, Social Studies, and Religious and Moral Education.
The junior high school cycle builds on the foundational skills learned in primary school and prepares students for senior high school and beyond. The curriculum for junior high schools includes the same subjects as primary schools, but at a more advanced level.
Basic schools in Ghana are run by the government, private individuals or organisations, religious bodies, or a combination of these. The goal of basic education in Ghana is to equip children with the knowledge and skills they need to become productive members of society and to prepare them for further education and training.
The schools in these lists are considered to be among the top 20 basic schools in Ghana based on various factors such as academic performance, facilities, extracurricular activities, and reputation. These schools have a proven track record of producing successful students who go on to excel in higher education and in their careers. 
They also have a range of facilities such as libraries, science labs, sports facilities, and technology infrastructure that enable students to receive a well-rounded education. Additionally, they often have highly qualified and experienced teachers who provide quality instruction and support to their students. Overall, these schools are highly regarded and sought after by parents who value quality education for their children.
Top 20 Basic Schools In Ghana
Below is the list of the top 20 basic schools in Ghana.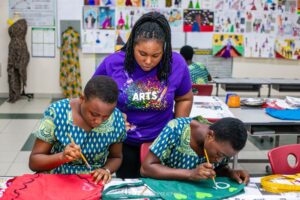 Ghana International School

, Accra

American International School, Accra

SOS Hermann Gmeiner International College, Tema

British International School, Accra

Akosombo International School, Akosombo

St. Peter's Mission Senior High School, Nkwatia

Tema Parents' Association School, Tema

Greenhill Academy, Accra

Faith Montessori School, Accra

Soul Clinic International School, Accra

Roman Catholic Junior Seminary, Tamale

Royal Seed Home School, Accra

Ridge Church School, Accra

Hope Christian Academy, Accra

Lincoln Community School, Accra

Tema Ridge School, Tema

Galaxy International School, Accra

Roman Ridge School, Accra

Christ the King International School, Accra
It is important to note that there are many excellent basic schools in Ghana that are not included in these lists.
MUST READ: Top 9 Most Visited Tourist Sites In The Eastern Region.
FAQs
Do these schools have a uniform policy?
Yes, most of these schools have a uniform policy, and students are required to wear a specific uniform to school.
Can non-Ghanaian students attend these schools?
Yes, many of these schools admit students from different countries, and they often have a diverse student body.
Do these schools offer scholarships?
Some of these schools offer scholarships based on merit or financial need. You can contact the schools directly to inquire about scholarship opportunities.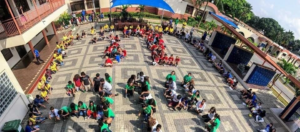 If you got value, share this article with your friends on social media platforms to show your support. Do not hesitate to use the comment space below if you have any questions, concerns or thoughts.