UTAG unfair – Gov't; as NUGS urges quick resolution of impasse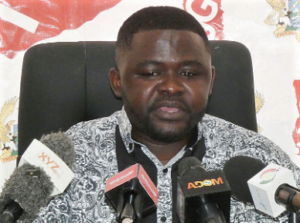 The government has described the demands and the posture of the University Teachers Association of Ghana (UTAG) as unfair to students and parents.
It emphasised that on June 16, last year, the government and UTAG signed a memorandum of understanding (MoU) satisfactorily resolving issues relating to the conditions of service (CoS) of university teachers, and that "the only matter outstanding at the time, as per the MoU of June 2021, was the matter of research allowance".
In an interview with the Daily Graphic, a highly placed source at the Ministry of Employment and Labour Relations, explained that the negotiations which started on a list of CoS in 2019 had a general framework agreed as all non-payroll items, such as marking allowances and invigilation allowances.
Those were to be negotiated between the local UTAG branches and their respective university authorities, the source, who spoke on condition of anonymity, said.
In addition, all payroll items, such as salary, rent allowance, owner occupier allowance, interim market premium and non-basic allowance, responsibility allowance, fuel, utilities, entertainment allowance, security/sanitation allowance, vehicle maintenance, off-campus allowance, research allowance and book allowance were also to be negotiated.
Outstanding matters
"On October 18, 2021, UTAG and the government concluded negotiations on the only outstanding matter of research allowance for university teachers.
"The conclusion was to up research allowance to $1,600 equivalent by 2024. This is after the Akufo-Addo government had upped it already from GH¢500 in 2018. This will mean an increase from GH¢500 to $1,600 (GH¢9,600) by the current administration," it said.
The government source added that during the October 18 negotiation, which was supposed to be on the matter of research allowance only, UTAG then sought to bring back two issues which had earlier been agreed upon, for renegotiation.
"These were matters of base pay and market premium," it said.
Base pay
The source recalled that during the initial rounds of negotiations, UTAG had proposed a negotiation of the base pay.
"Unfortunately, base pay is negotiated at public sector joint negotiation committee. UTAG was advised that UTAG alone could not negotiate this by itself. It will have to be negotiated by the joint committee."
Secondly, it said, the base pay had already been negotiated and locked in for the 2021 and 2022 fiscal years by all public sector labour groups that were on the single spine.
It was, thus, additionally impossible to reopen and negotiate for UTAG only.
UTAG unfair – Gov't; as NUGS urges quick resolution of impasse