2022 WASSCE RESULTS
On Wednesday, 30th November, 2022, the West African Examination Council released the results for 2022 WASSCE.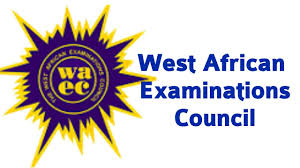 The West African Secondary School Certificate Examination is yearly examination written by final year students of Senior High Schools to usher qualified students into tertiary institutions.
Often, the provisional results of candidates are made available to the Heads of Senior High Schools to enable them print the results of their candidates.
2022 WASSCE Results
However, to know your results faster, you can access it online at the West African Examination Council (WAEC) website.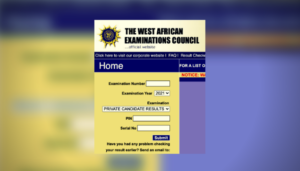 With exception of 8,486 candidates who were reported by the Ghana Education Service for vandalising school property and engaging in other illicit acts, all candidates can access their results.
In a concluding statement by WAEC,  the Council cautioned all stakeholders, especially candidates "to be on the alert and not fall prey to the activities of scammers who promise to upgrade results for a fee. Candidates are to note that all WAEC results are secured and can be authenticated using the results verification system or by downloading the WAEC QR Code.Institutions are also urged to always verify results presented to them to expose incidents of forgery" the council warned.
FAQS
How many students are writing WASSCE 2022?
According to WAEC, the WASSCE for School Candidates, 2022 (Ghana only version), is being administered to four hundred and twenty two thousand, eight hundred and eighty-three (422,883) candidates from 977 schools in Ghana. The schools are made up of 673 public schools and 304 private schools.
How many times can I check my WAEC result?
Five (5) times.
You may check your result up to a maximum of five (5) times with the use of one (1) e-PIN. In order to check further after exhausting the allowed 5 (five) times, you will need to purchase another e-PIN which will entitle you to another 5 (five) result checks.
Which country owns WAEC?
The West African Examinations Council (WAC), a non-profit-making organization, with its headquarters in Accra, Ghana, was established in 1952 after the Governments of Ghana (then Gold Coast), Nigeria, Sierra Leone and The Gambia enacted the West African Examinations Council Ordinances in 1951.
How old is WAEC now?
The legislative assemblies of Nigeria, Ghana, Sierra Leone, and the Gambia passed an ordinance (West African Examinations Council Ordinance NO. 40) approving the West African Examination Council in December 1951.
Is WAEC accepted in USA?
You can definitely make use of your WAC result to study in the USA, as long as your certificate is able to meet up to the school's cut-off mark, and the particular university in which you wish to study at.
Is WAEC accepted abroad?
Institutions in the United States, Canada and the UK accept WAEC for admission.
Conclusion
This article was written to make you aware of the 2022 WASSCE Results.
Read more on how to Sign Up On UENR Portal.
If you got value, share this article with your friends on social media platforms to show your support.
Do not hesitate to use the comment space below if you have any questions, concerns or thoughts.