HOW TO CHECK YOUR 2022 WASSCE RESULT
All You Need To Know About How To Check Your WASSCE Result
HOW TO CHECK YOUR 2022 WASSCE RESULT
On Wednesday, 30th November, 2022, the West African Examination Council released the results for 2022 WASSCE.
According to www.wikipedia.com, The West African Senior School Certificate Examination is a type of standardized test in West Africa. Students who pass the exam receive a certificate confirming their graduation from secondary education. It is administered by the West African Examination Council.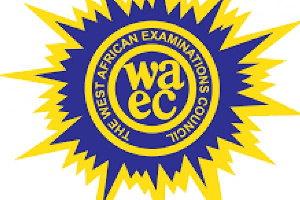 The West African Secondary School Certificate Examination is yearly examination written by final year students of Senior High Schools to usher qualified students into tertiary institutions.
Often, the provisional results of candidates are made available to the Heads of Senior High Schools to enable them print the results of their candidates.
However, to know your results faster, you can access it online at the West African Examination Council (WAEC) website.
How To Check Your 2022 WASSCE Result On WAEC Portal
Enter your Index Number (10-digit WASSCE Examination Number).
Select the Type Of Examination (WASSCE).
Select Your Examination Year(2022).
Enter the Serial Number found on the Voucher.
Enter the 12-digit Personal Identification Number (PIN) on your Voucher.
Confirm your Index Number and Examination Year.
Click on SUBMIT and wait for the display in the popup window.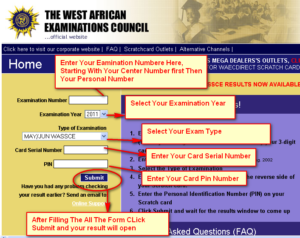 FAQs
Has WAEC released the 2022 WASSCE results?
The West African Examinations Council (WAEC) wishes to announce for the information of the general public that it has released provisional results of candidates who sat for the WASSCE for School Candidates, 2022.
Where can I check my WASSCE results?
How Can I Buy WAEC Scratch Card Online?
1. Log on to E-PinMall.
2. Select Buy WAEC Scratch Card.
3. Select your prefered payment method either online payment or through bank transfer.
4. Confirm your transaction.
5. Receive your pin instantly or via test message if you are paying through bank transfer.
How do I login to my WAEC website?
1. Enter your surname.
2. Enter your other names.
3. Enter a valid email address.
4. Confirm the Email Address.
5. Enter the user password.
6. Confirm the password.
7. Enter an active Phone Number.
Which app can I use to check my WAEC result?
WAEC Result Checker for Android.
How Can I Check 2022 WASSCE Results On Phone?
1. First, dial the short code *944#
2. Then select option 1 in the menu to choose for WASSCE Pin
3. Afterwards select option 2 again to choose (WASSCE Results Checker)
4. You will be prompted also to provide your MN mobile money pin to authorize the transaction.
5. The Result check voucher will be sent to the number from which the transaction was initiated by
SMS after payment is confirmed.
Conclusion
This article was written to guide you on how to check your 2022 WASSCE Results.
Kindly check out the 2022 WASSCE RESULTS
If you got value, share this article with your friends on social media platforms to show your support.
Do not hesitate to use the comment space below if you have any questions, concerns or thoughts.