Retrieve Lost eVoucher: Retrieve your lost or forgotten eVoucher with your index number.
Step 1
Go to https://cssps.gov.gh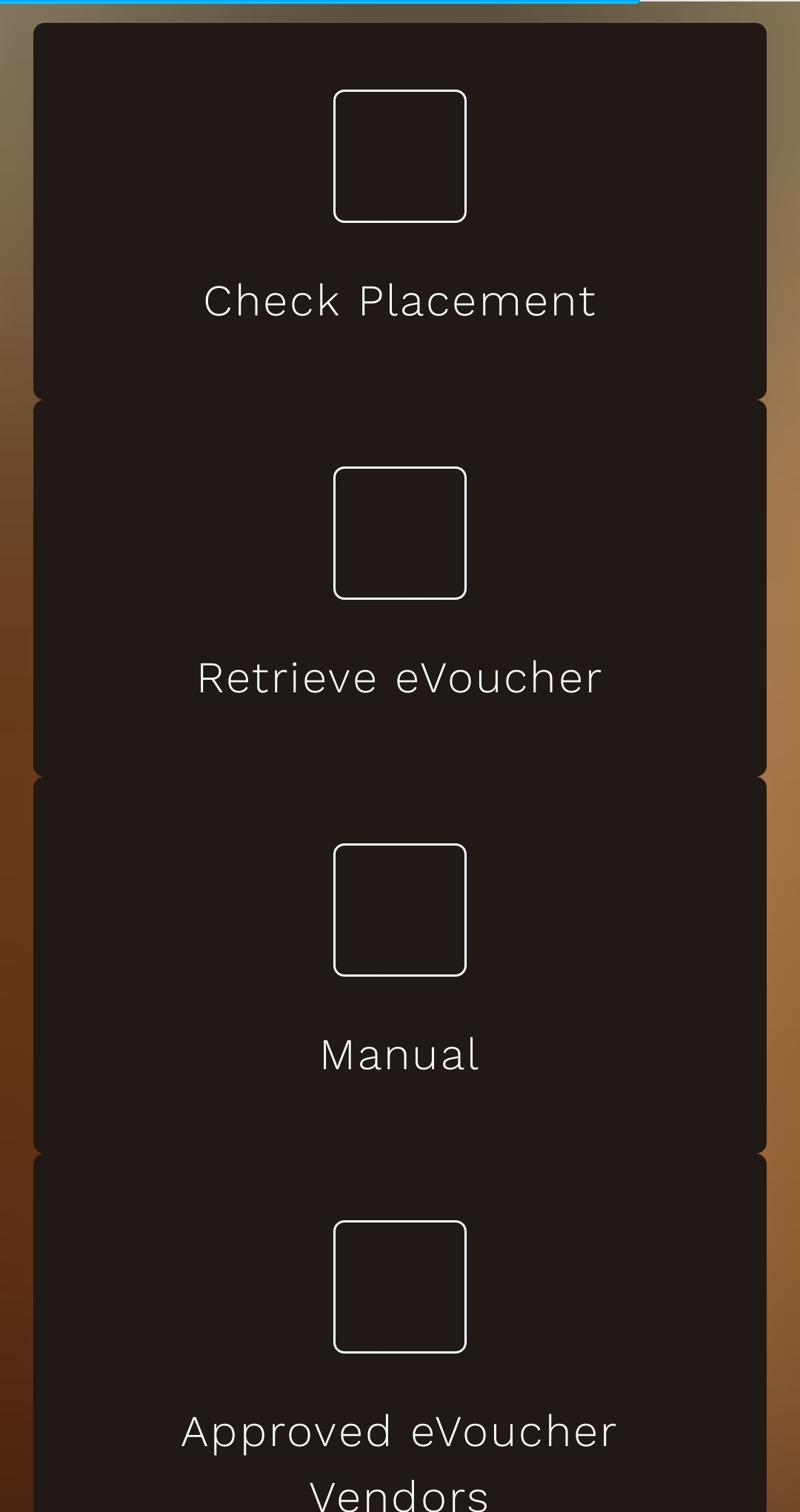 Step 2
Click on Retrieve Lost eVoucher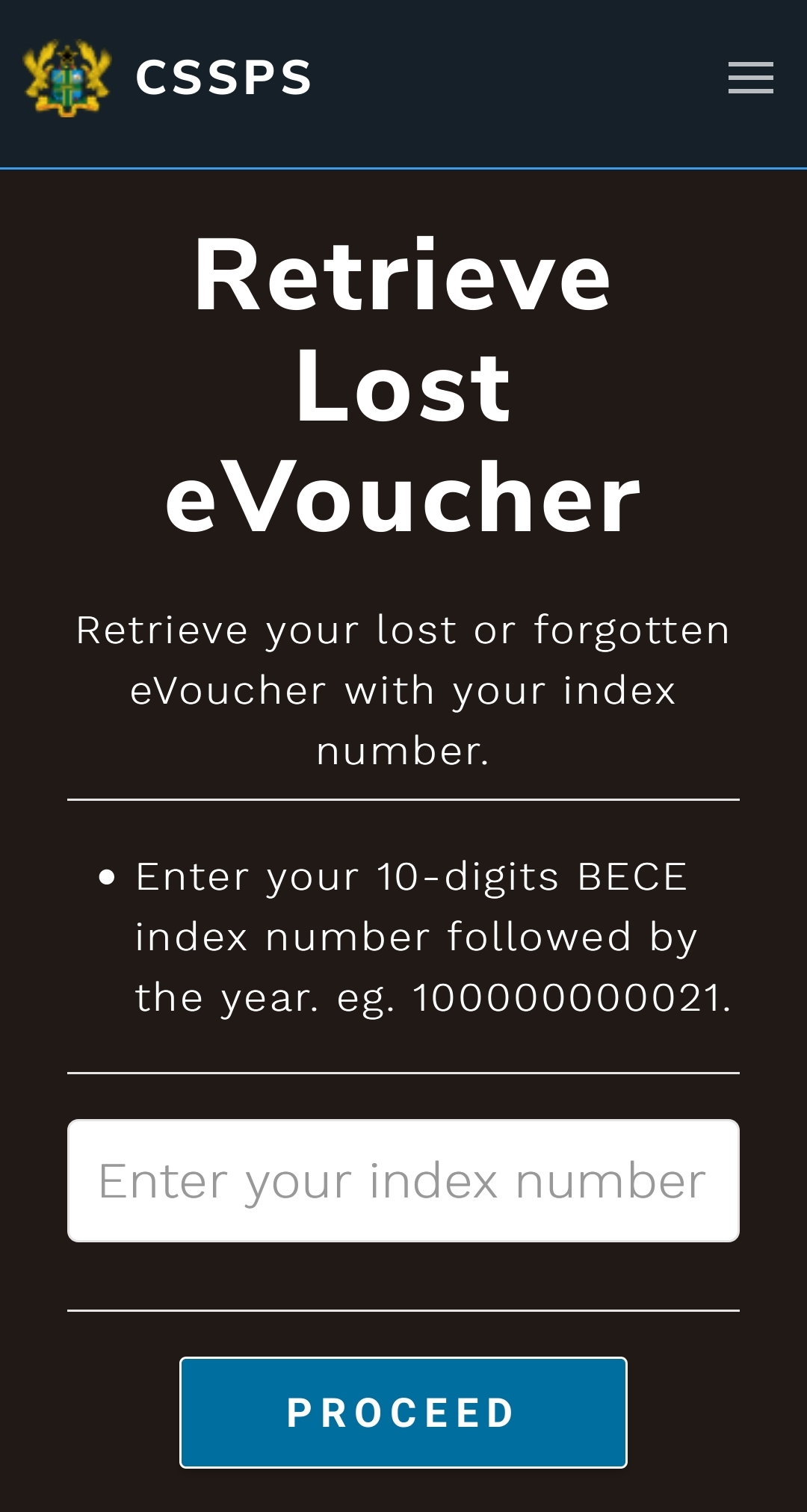 Step 3
Enter your 10-digits BECE index number followed by the year. eg. 100000000021.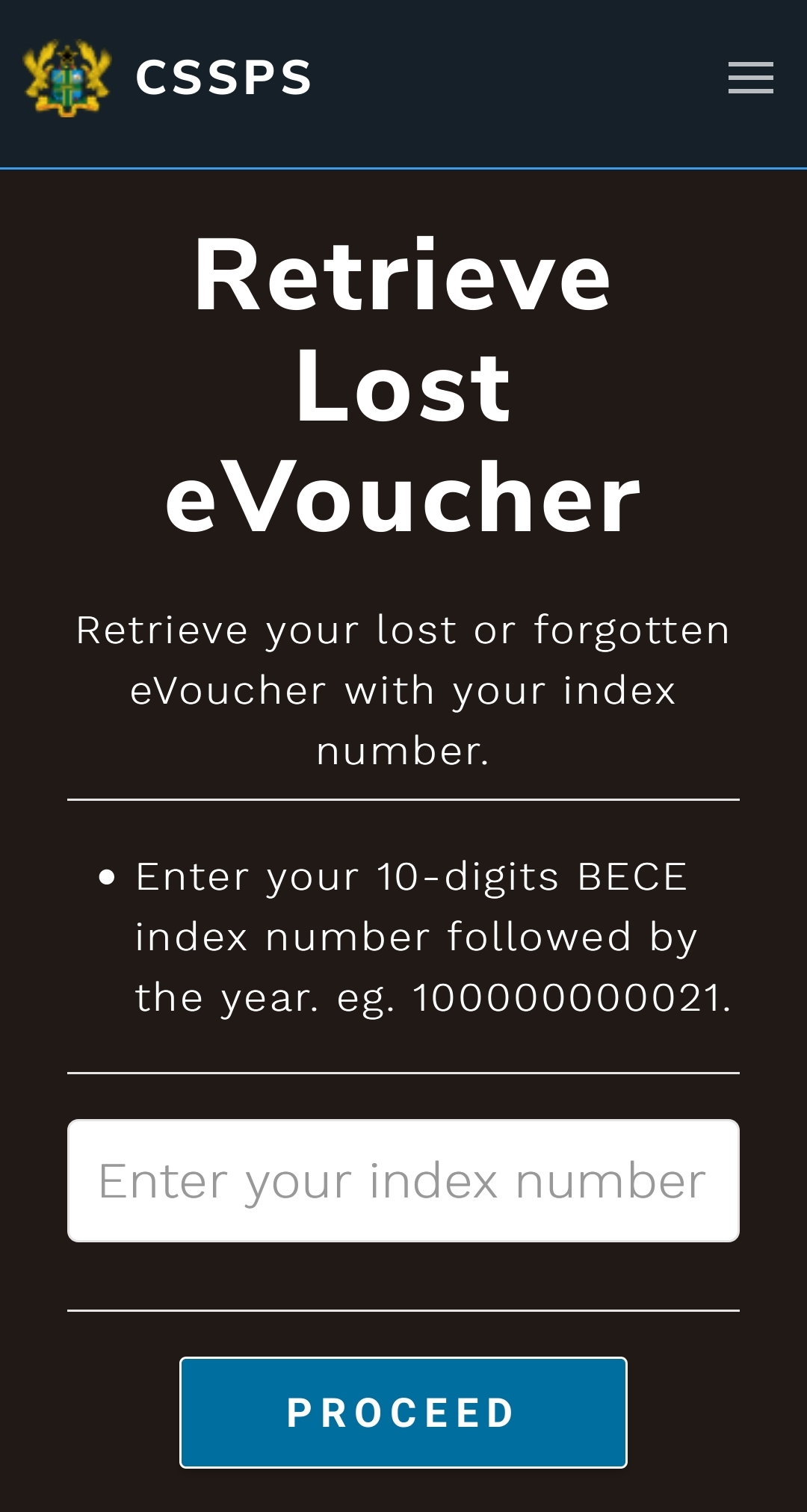 Step 4
Click on Proceed
Your eVoucher will be retrieved for you.