Discover all you need to know about Stellenbosch University (SU), including its history, academic programs, campus life, and frequently asked questions (FAQs). Get insights into one of South Africa's top universities and explore the opportunities it offers.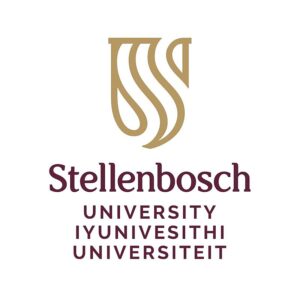 Stellenbosch University (SU) is a renowned higher education institution located in Stellenbosch, a picturesque town in the Western Cape province of South Africa. Founded in 1918, SU has a rich history of academic excellence and a reputation for fostering innovation, critical thinking, and cultural diversity. In this blog post, we will delve into everything you need to know about Stellenbosch University, from its academic programs to campus life and frequently asked questions.
MUST READ: University of The Witwatersrand 2023 Ranking.
All You Need to Know about Stellenbosch University (SU) Academic Programmes
Stellenbosch University offers a wide range of undergraduate and postgraduate programs across various faculties, including:
Faculty of Arts and Social Sciences:

Offers programs in humanities, social sciences, visual arts, and performing arts.
Faculty of Science:

Provides programs in various scientific disciplines, including mathematics, physics, chemistry, and life sciences.
Faculty of Engineering:

Offers engineering programs in fields such as civil, electrical, mechanical, and chemical engineering.
Faculty of Medicine and Health Sciences:

Renowned for its medical and health-related programs, including medicine, nursing, and biomedical sciences.
Faculty of Law:

Offers comprehensive legal education and research opportunities for aspiring lawyers and legal scholars.
Campus Life In Stellenbosch University
Stellenbosch University's campus provides a vibrant and inclusive environment for students to learn, grow, and engage in extracurricular activities. Some highlights of campus life at SU include:
Student Organizations and Societies:

Students can join a wide range of clubs, societies, and organisations based on their interests, such as sports, arts, culture, and community service.
Sports and Recreation:

SU boasts excellent sports facilities, allowing students to participate in various sports and compete at both national and international levels.
Cultural Events:

The university organises numerous cultural events, including music concerts, theatre performances, art exhibitions, and film festivals, providing a platform for students to showcase their talents.
Student Support Services:

SU offers comprehensive support services to students, including counselling, academic assistance, career guidance, and accommodation options.
ALSO READ: Does Wits Accepts International Students?
FAQs
How can I apply to Stellenbosch University?
Prospective students can apply online through the official SU website. The application process typically involves submitting required documents, academic transcripts, and completing an application form.
What are the entry requirements for undergraduate programs?
Entry requirements vary depending on the program of interest. Generally, applicants are assessed based on their academic performance, National Senior Certificate (NSC) results, and specific subject requirements.
Does Stellenbosch University offer scholarships or financial aid?
Yes, SU provides various scholarships, bursaries, and financial aid options for eligible students. These opportunities can be explored through the university's financial aid office or specific faculties.
Is there on-campus accommodation available?
Yes, Stellenbosch University offers on-campus accommodation for both undergraduate and postgraduate students. However, availability may be limited, and students are encouraged to apply early.
What is the language of instruction at Stellenbosch University?
The primary language of instruction at SU is Afrikaans, but many programs are also offered in English. Language requirements may vary based on the chosen program.
Stellenbosch University is a prestigious institution that provides a stimulating academic environment, diverse cultural experiences and ample opportunities for personal and professional growth. Whether you're interested in pursuing a degree in the humanities, sciences, or any other field, SU offers a wide range of programs to suit your interests. With its beautiful campus and supportive community, Stellenbosch University is a top choice for students seeking a holistic university experience in South Africa.
Explore the opportunities offered by Stellenbosch University and embark on an enriching academic journey that prepares you for a successful future.