All You Need to Know about Stellenbosch: Where SU is Located
Get to more about the awesome Stellenbosch town
All You Need to Know about Stellenbosch: Where SU is Located
Discover the charming location of Stellenbosch University (SU), nestled in the picturesque town of Stellenbosch in the Western Cape province of South Africa. This blog post provides insights into the town's history, natural beauty, attractions, and frequently asked questions (FAQs) about the location of Stellenbosch University.
Stellenbosch University (SU) is not only renowned for its academic excellence but also for its stunning location in the heart of Stellenbosch, a captivating town in the Western Cape province of South Africa. In this blog post, we will explore everything you need to know about Stellenbosch's location, including its historical significance, natural beauty, attractions, and answers to frequently asked questions about the town where Stellenbosch University thrives.
Historical and Cultural Significance
Stellenbosch is steeped in rich history, as it was founded in 1679 by Simon van der Stel, the then-governor of the Cape Colony. The town's Cape Dutch architecture, charming streets lined with oak trees, and historic buildings evoke a sense of nostalgia and heritage. Stellenbosch is also known for its role in the development of the Afrikaans language and the establishment of one of South Africa's oldest universities, Stellenbosch University.
SEE MORE: Programmes Offered At Stellenbosch University.
Natural Beauty and Winelands
Surrounded by majestic mountains and lush vineyards, Stellenbosch offers breathtaking natural beauty. The town is situated in the Cape Winelands, renowned for its world-class wine production. Visitors can explore the picturesque vineyards, indulge in wine tastings, and enjoy the idyllic scenery. The Jonkershoek Nature Reserve and the Botanical Garden are popular destinations for outdoor enthusiasts, offering hiking trails, waterfalls, and diverse flora and fauna.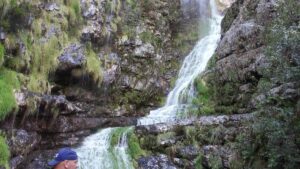 Attractions and Lifestyle
Stellenbosch boasts a vibrant and cosmopolitan atmosphere, blending historical charm with modern conveniences. Some notable attractions and features of the town include:
Dorp Street:

Take a stroll along Dorp Street, lined with beautifully preserved Cape Dutch buildings, art galleries, boutique shops, and restaurants.
Stellenbosch Museum:

Immerse yourself in the town's history and cultural heritage at the Stellenbosch Museum, housed in a collection of historic buildings.
Gourmet Delights:

Indulge in world-class cuisine at Stellenbosch's renowned restaurants, farm-to-table eateries, and cosy coffee shops.
Arts and Culture
The town hosts various art galleries, cultural festivals, and events, showcasing local talent and creativity.
SEE ALSO: All You Need To Know About Stellenbosch University.
FAQs
How far is Stellenbosch from Cape Town?
Stellenbosch is located approximately 50 kilometres (31 miles) east of Cape Town. The drive from Cape Town to Stellenbosch takes around 45 minutes, depending on traffic conditions.
How can I reach Stellenbosch from the airport?
Cape Town International Airport is the nearest airport to Stellenbosch. You can reach Stellenbosch from the airport by car, taxi, or shuttle service. Rental car options are available at the airport as well.
Is Stellenbosch a safe town for tourists and students?
Stellenbosch is generally considered a safe town for tourists and students. However, like any other destination, it's advisable to take common-sense precautions and stay vigilant, especially at night and in crowded areas.
What accommodation options are available in Stellenbosch?
Stellenbosch offers a wide range of accommodation options, including hotels, guesthouses, bed and breakfasts, and student residences. Visitors and students can choose accommodations that suit their preferences and budget.
Are there transportation options within Stellenbosch?
Stellenbosch has a well-connected transportation system, including taxis, buses, and bicycle rentals. Many students and locals prefer cycling as a convenient and eco-friendly mode of transport within the town.
Stellenbosch University's location in the captivating town of Stellenbosch offers a unique blend of history, natural beauty, and a vibrant lifestyle. From its historic architecture to the surrounding winelands and cultural attractions, Stellenbosch provides a remarkable backdrop for academic pursuits and an enriching student experience. Immerse yourself in the charm and allure of Stellenbosch as you embark on your educational journey at Stellenbosch University.