The University of Cape Town (UCT), nestled beneath the majestic Table Mountain, stands as a beacon of academic excellence and innovation in South Africa and beyond. 
Established in 1829, UCT has earned a stellar reputation for its exceptional programs, world-class research, and commitment to social impact. In this blog post, we will delve into everything you need to know about UCT, from its picturesque campus to its diverse academic offerings and vibrant student life.

All You Need To Know About The University of Cape Town
A Rich Legacy:

UCT boasts a rich and storied history, with a legacy rooted in academic distinction and social change. It played a pivotal role in the fight against apartheid, nurturing prominent leaders such as Nelson Mandela and Desmond Tutu. Today, it continues to embody their spirit by championing social justice and addressing pressing global challenges.
Academic Excellence:

Renowned for its academic rigour, UCT consistently ranks among the top universities in Africa and the world. It offers a comprehensive range of undergraduate and postgraduate programs across various disciplines, including humanities, social sciences, engineering, health sciences, business, and more. The university's faculty comprises distinguished scholars, experts, and thought leaders in their respective fields.
MUST READ: Top 20 Universities In South Africa.
Cutting-Edge Research:

UCT is at the forefront of groundbreaking research, driving innovation and addressing pressing societal issues. Its researchers tackle diverse fields such as climate change, health, data science, sustainable development, and African studies. UCT's commitment to research excellence is evidenced by its numerous research centres, institutes, and collaborations with global partners.
Spectacular Campus:

Nestled in the heart of Cape Town, UCT boasts one of the most breathtaking campuses in the world. Surrounded by stunning natural beauty, including the iconic Table Mountain and the Atlantic Ocean, the campus provides a picturesque backdrop for academic pursuits. Its state-of-the-art facilities, libraries, and research centres create an inspiring environment for learning and discovery.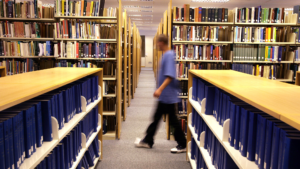 Commitment to Social Impact:

UCT's motto,

"Spes Bona,"

meaning

"Good Hope,"

reflects its dedication to making a positive impact on society. The university actively engages with local communities, addressing social inequalities and striving for sustainable development. UCT encourages students to be socially responsible global citizens and fosters a culture of service and activism.
Vibrant Student Life:

Student life at UCT is vibrant and diverse, offering a myriad of opportunities for personal growth and exploration. The university hosts a wide range of student societies, clubs, and organisations catering to various interests, from sports and arts to cultural and academic pursuits. Students can immerse themselves in a bustling campus atmosphere, attend concerts, participate in cultural events, and forge lifelong friendships.
Global Recognition and Collaboration:

With its unwavering commitment to excellence, UCT has earned international acclaim and forged strong partnerships with prestigious universities and institutions worldwide. These collaborations provide students and researchers with access to global networks, exchange programs, and a truly international educational experience.
FAQs
What programs and fields of study are offered at the University of Cape Town?
The University of Cape Town (UCT) offers a wide range of undergraduate and postgraduate programs across various disciplines. These include humanities, social sciences, engineering, health sciences, business, law, sciences, education, arts, and many more. UCT's diverse academic offerings cater to a variety of interests and career aspirations.
What are the admission requirements for UCT?
Admission requirements vary depending on the program and level of study. UCT considers factors such as academic performance, prerequisite subjects, entrance exam scores (if applicable), personal statements, letters of recommendation, and sometimes interviews or portfolio submissions for specific programs like arts or design. Detailed information on admission requirements can be found on the UCT website or by contacting their admissions office.
SEE ALSO: How To Apply To Central University 2023/2024
The University of Cape Town, with its rich heritage, academic prowess, stunning campus, and commitment to social impact, stands as a beacon of higher education in South Africa. It offers an unparalleled academic experience, fostering critical thinking, innovation, and global citizenship. Whether you aspire to pursue groundbreaking research, engage in transformative learning, or immerse yourself in a vibrant cultural hub, UCT is an institution that encapsulates the spirit of academic excellence and social change.