In this blog post, we will explore the top 20 universities in South Africa, shedding light on their exceptional programs, cutting-edge research, and commitment to providing quality education.
South Africa is a country known for its rich cultural heritage, breathtaking landscapes, and vibrant diversity. Beyond its natural wonders, South Africa is also home to a wide array of world-class universities that have established themselves as pioneers in academic excellence. 
Top 20 Universities In South Africa
University of Cape Town (UCT):

Founded in 1829, UCT consistently ranks among the top universities in Africa. It offers a broad spectrum of disciplines and boasts a stunning campus nestled beneath the iconic Table Mountain.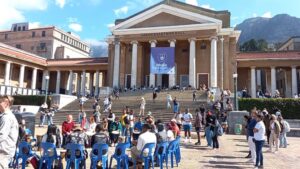 University of the Witwatersrand (Wits):

Situated in Johannesburg, Wits is renowned for its research-intensive environment and commitment to social justice. It fosters critical thinking and produces graduates who are well-equipped to tackle real-world challenges.
Stellenbosch University (SU):

Located in the picturesque Winelands region, SU is recognized for its expertise in research and innovation. With a focus on sustainability and inclusivity, it offers a wide range of programs in multiple languages.
GET TO KNOW How To Apply To Central University 2023/2024
University of Pretoria (UP):

As one of the largest research universities in South Africa, UP offers a comprehensive range of academic programs across various disciplines. Its beautiful campus features impressive architecture and state-of-the-art facilities.
University of Johannesburg (UJ):

With a commitment to global excellence and local impact, UJ is known for its transformative educational experiences and emphasis on innovation. It offers diverse programs that prepare students for the rapidly changing world.
Rhodes University:

Nestled in the charming town of Grahamstown, Rhodes is renowned for its small class sizes and intimate learning environment. It excels in the humanities, journalism, and creative arts.
University of the Western Cape (UWC):

UWC has a rich history of challenging apartheid and promoting social justice. It is renowned for its research contributions and dedication to community engagement.
Nelson Mandela University  (NMU):

Named after the iconic anti-apartheid leader, NMU is committed to producing socially conscious graduates. It offers a wide range of programs and promotes experiential learning.
University of KwaZulu-Natal (UKZN):

With campuses in Durban and Pietermaritzburg, UKZN is known for its strong academic reputation and vibrant student life. It offers an extensive array of programs across various disciplines.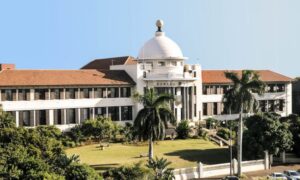 University of the Free State (UFS):

UFS is committed to inclusivity and actively promotes diversity on its campuses. It offers programs in both English and Afrikaans and fosters an environment that celebrates multiculturalism.
University of Limpopo:

Situated in the scenic province of Limpopo, this university is dedicated to producing graduates who contribute meaningfully to the region's development. It focuses on health sciences, natural sciences, and agriculture.
North-West University (NWU):

NWU has three campuses in Potchefstroom, Mahikeng, and Vanderbijlpark. It is recognized for its excellent research output and strong emphasis on community engagement.
University of Fort Hare (UFH):

Established in 1916, UFH is one of the oldest universities in South Africa and has a rich history of producing influential leaders. It offers programs in various disciplines, including the humanities, social sciences, and sciences.
University of Venda (UniVen):

Located in the scenic Vhembe district, UniVen is dedicated to providing quality education and making a positive impact on rural development. It is known for its focus on agriculture, education, and health sciences.
Cape Peninsula University of Technology (CPUT):

CPUT prides itself on its strong industry partnerships and practical approach to education. It offers a wide range of programs, particularly in engineering, design, and technology.
Tshwane University of Technology (TUT):

TUT is one of the largest universities of technology in South Africa and offers career-focused programs that align with industry needs. It has campuses in Pretoria and other locations.
Central University of Technology (CUT):

CUT is renowned for its innovative and entrepreneurial approach to education. It focuses on applied technology and offers programs that prepare students for the job market.
University of Mpumalanga (UMP):

As one of the country's newest universities, UMP is committed to addressing the skills gap and developing the region's potential. It offers programs in agriculture, education, and human settlements.
READ ALSO: How To Apply To AU 2023/2024
Sol Plaatje University (SPU):

SPU, located in Kimberley, is known for its small class sizes and personalised learning experiences. It places a strong emphasis on social justice and transformative education.
University of Zululand (UNIZULU):

UNIZULU is situated in the heart of Zululand and offers a wide range of programs that contribute to regional development. It values cultural diversity and promotes research excellence.
FAQs
What are the admission requirements for these universities?
Admission requirements vary depending on the university and program of study. Generally, they consider factors such as academic performance, entrance exam scores (e.g., National Senior Certificate), and sometimes interviews or portfolio submissions for specific programs like arts or design. It is best to visit each university's website or contact their admissions office for detailed information.
How much does tuition cost at these universities?
Tuition fees vary among universities and programs. South African universities typically have different fee structures for domestic and international students. Additionally, fees can differ based on the field of study. It is recommended to check the specific university's website for the most up-to-date information on tuition fees.
Are scholarships or financial aid available?
Yes, many universities offer scholarships, bursaries, or financial aid options to eligible students. These can be merit-based, need-based, or specific to certain fields of study. Students are encouraged to explore the scholarship opportunities provided by each university and to contact their respective financial aid offices for guidance.
What is the alumni network like?
South African universities have extensive alumni networks with graduates who have made significant contributions in various fields. These networks often provide mentoring, professional development, and networking opportunities for current students and recent graduates. Alumni events and reunions are also organised to facilitate connections and collaboration among alumni.
South Africa's top 20 universities stand as beacons of academic excellence, research innovation, and social impact. Whether you seek a comprehensive education, specialised programs, or transformative experiences, these institutions offer a diverse range of opportunities for students to thrive. By nurturing the next generation of leaders, these universities play a vital role in shaping the future of South Africa and contributing to global knowledge and development.